Founded by M Shravya Reddy and Yashwanth M., Idea Biz Tech India Pvt Ltd has initiated an innovative travel service called Get Mi which eases the problem of last mile connectivity in Hyderabad. Through it, the startup not only offers a safe, speedy and highly convenient mode of transportation but also provides home delivery of products, food, shopping and travel in a traffic jam.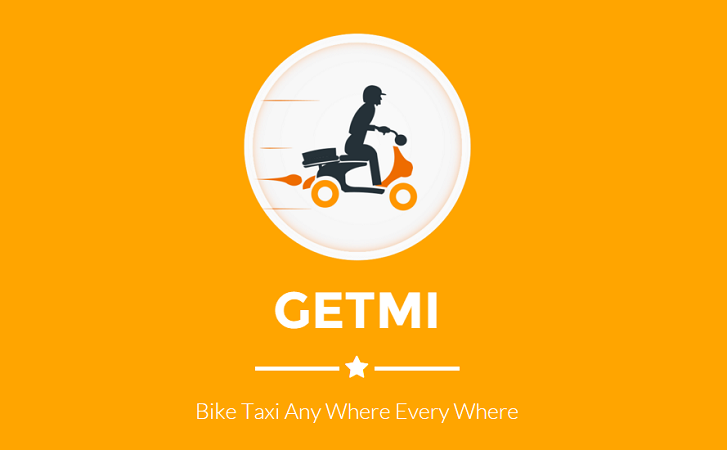 How to use Get Mi?
Through the mobile application, the travellers need to order the Get Mi Driver to access the different services of the brand. Based on their current location, the nearest motorcycle-taxi can pick them up from the spot and conveniently drive them to their destinations. For the convenience of the travellers, the estimated cost of their journey will be displayed to them on the application . Also,  the details of the driver will be sent to the passengers for security reasons.
Get Mi has already received financial support from many investors. Currently, it is planning to add more for the next round of funding. This two-wheeler taxi service will come with a base fare of Rs. 20 and Rs. 4 per kilometer henceforth.
According to the article, M Shravya Reddy, Co-founder and Director of the company, quoted:
"Traffic in Hyderabad is considered to be the worst in the country and commuting through it is a living hell. Our aim is to eliminate these hassles by providing citizens with a fast, affordable and safe alternative to autos and cabs."
Elaborating on the possible hurdles in running their travel service, Yashwanth M, Co-founder of Idea Biz Tech, stated:
"We are aware of what happened in Mumbai, when the same kind of service was launched and pulled off the road as they didn't have necessary permission. We are cautious and would launch the service only after we get the required permissions. Presently we have cleared three stages and need to clear one more to obtain permission from RTO and State Commissionerate."
Focusing on female travellers, M Shravya Reddy asserted:
"It is women who need alternate transportation options, but they might not be willing to travel on a bike ridden by men. So, we are planning to get more number of women riders on board. But, the task seems to be tougher as not many are coming forward. We are doing our best and are hopeful that more number of women will join our platform."
Revealing the future plans of the business, she said:
"We are trying to tie up with L&T Metro so that our fare charges can be incorporated in the cards that Metro is going to issue. If we can achieve this it would be a big boost for our company."
Presently, it has 120+ drivers of which 31 are females. They need to pass the three-tier verification test, after which their cabs will avail 'My cab is safe' card. To include innumerable drivers in their platform, Idea Biz Tech Pvt Ltd. will provide training. This will assist potential drivers to obtain driving license.
Many travel startups are offering innovative products and services for creating a mark in the Indian travel industry. This is grabbing the attention of many travellers across the country.
Also Read: Bike-as-a-taxi service Baxi launches in Gurgaon after $1.5 million funding