Australia is moving ahead with autonomous vehicles with a new driverless electric bus called RAC Intellibus. The bus has begun clocking miles on a certain trial route in Perth and will carry passengers. This will be a three month public trial and Royal Automobile Club of Western Australia (RAC) has received special permit for state government.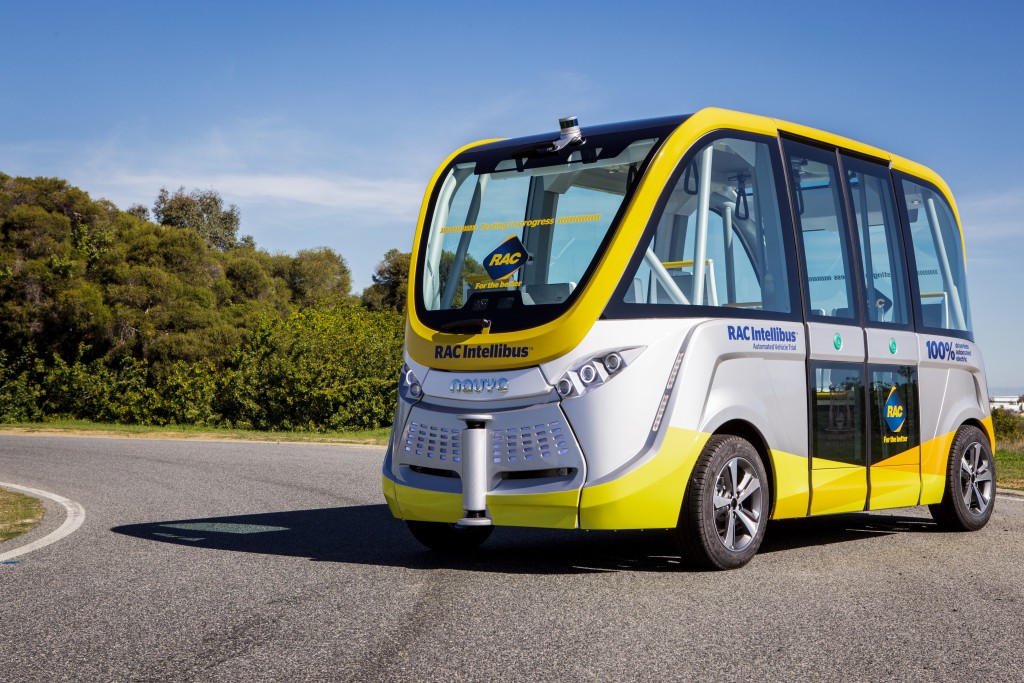 The route that they have chosen for testing is around 2.5 kilometres long which would take around 20 minutes. The route is said to be without any complicated exits and stays away from high speed roads to keep the damages, if any, to a minimum. The bus is capable of doing 45 kph however the average speeds will be lower. With typical city conditions, the route is expected to offer good perspective on the capabilities of the vehicle. The objective of this project is not to compete in the fight for getting autonomy for long distance travel but to offer last mile connectivity to commuters.
RAC Group Chief Executive Officer Terry Agnew said Western Australia is leading the way in exploring the possibilities of driverless vehicle technology, with the RAC Intellibus™ trial set to be the first in the country, and among the first in the world.
"This trial is an Australian-first, and will be a real trial incorporating members of the public travelling on public roads," he said.

"We anticipate this first step in exploring driverless technology will start a conversation on further trials, research and collaboration, which will increase WA's understanding of how driverless vehicles can integrate into our transport system.
The bus hasn't got any steering, pedals or any operator and is fully autonomous. A chaperone will be onboard to stop the vehicle in case of an emergency. The RAC will be monitoring risks with this testing to eliminate them and make the connected vehicles safer. People who are willing to try out the driverless shuttle can register here.