Jugnoo, the on demand auto rickshaw aggregator has raised $5.5 million (approx. 37.5 crore) in series-B round led by Paytm with participation from Snow Leopard. In November last year, Jugnoo had raised $3 million in the first slice of this funding followed by $2.5 million adding up to a series-B round of $5.5 million. Previously it has raised $5 million in series A funding in May and $1 million before that.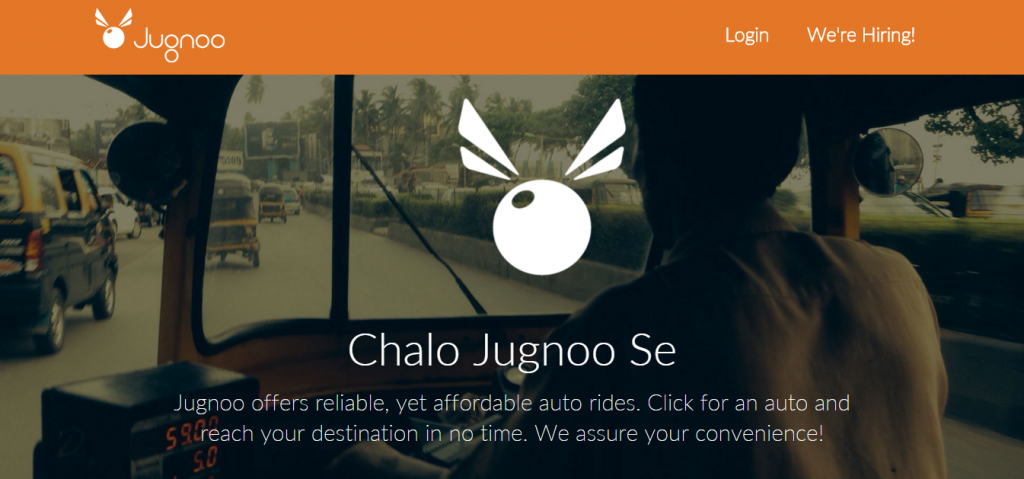 Chandigarh based auto rickshaw aggregator Jugnoo was founded by Chinmay Agarwal and Samar Singla in 2014. It operates in 22 cities and will expand to more parts of the country using the funds. The funds will also be used in setting up new offices, incentivise and reward the drivers and ramp up marketing activities.
While there are multiple companies operating in the auto aggregator space, the scale of most of them doesn't pose any real threat to Jugnoo. However things are slightly different if we take the cab aggregators in equation. Ola allows its users to book auto rickshaws through its app. Uber also offers the option to book auto rickshaws through its app in many regions. Both Uber and Ola have got a strong user base and are constantly adding new cities to their list.
Jugnoo is likely to look at entering new cities before the cab aggregators to have a head start and build user base. Aggressive promotion will also be required to catalyse the process. Jugnoo is not only offering auto rickshaws for local travel but also using them for hyperlocal delivery services. With Jugnoo gearing up to surge ahead, it will be interesting to see how things turn out in the auto aggregator segment and how the smaller local players respond to that.