European car rental comparison startup Happycar has raised a further Euro 2.6 million in funding. The leading investors for the company's third round of funding are Creathor Venture, HR Ventures, Capnamic Ventures, NWZ Digital, and TruVenturo.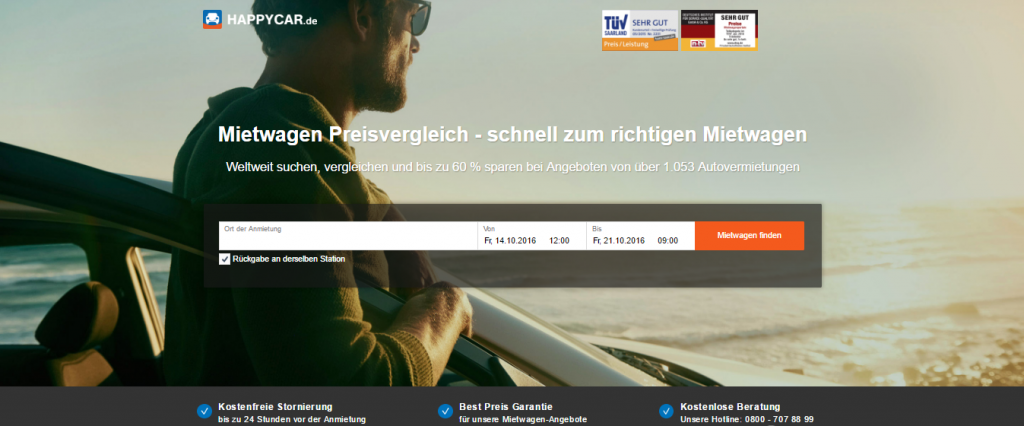 However, there has been a potential conflict of interest between a previous investor, Rocket Internet's GFC, as he did not part take in the current round. It had disposed of its shares in Happycar late last year to Creathor Venture after Rocket invested in some related industry start-up.
Currently operative in Germany, Netherlands, France, Spain, Ital and Poland but targeting car rentals worldwide- Happycar has a typical metasearch engine play structure. It has partnered with almost 1,000 car rentals both international and local to let the consumer find best prices. Filters like car type and insurance packages could be added more than just the price.
Happycar's current CEO Robert Schütze, who was previously at Rocket Internet's Zalando working as Country Manager for the UK and Poland stated "We are happy our investors have confidence in us as a team and are satisfied with the development of our company. We also greatly appreciate the opportunity to further expand our business into new markets. Additionally, we continuously work on improving our product to maximise customer satisfaction, and to bring more transparency into our processes"
Instead of scrolling through various car rental websites, Happycar enables customers to compare various offers from car rental providers on one single platform with a comprehensive and a transparent overview.
Source: Techcrunch