Most of us have tried shooting videos from a moving train or car while passing through a scenic route. While the landscape was beautiful and lighting just right, the end result is mostly a shaky video which doesn't even remotely replicate the landscape. There is no doubt that the video capabilities of smartphones have crossed many mid-range cameras. But still shooting a good handheld video using mobile camera is a tough job.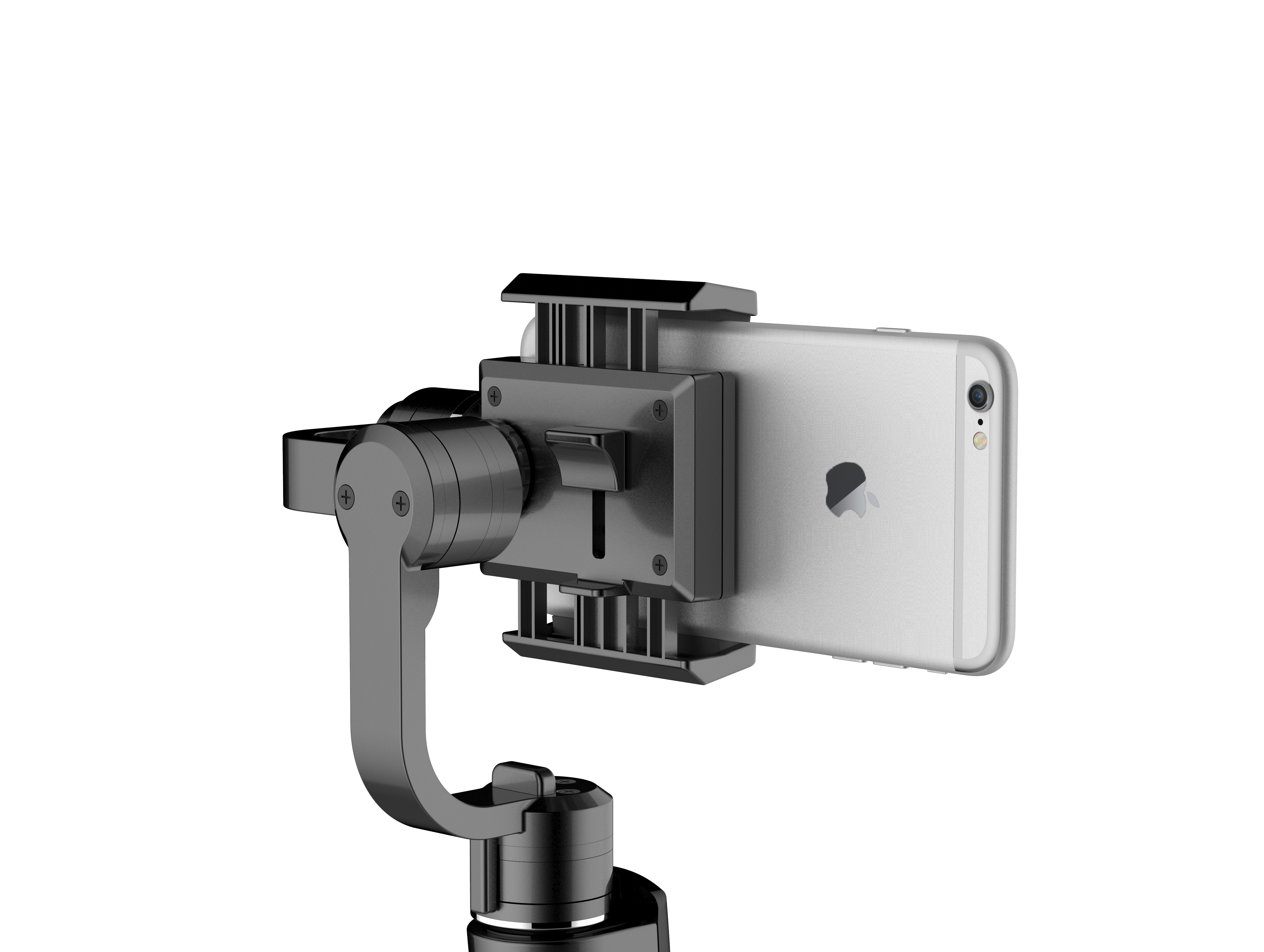 While browsing through Indiegogo, we came across an interesting gadget that would help take your travel videos to another level. Navin's ProView S3 is a 3 axis gimbal stabiliser for mobile phones. The device is primarily targeted at large high end phones with 4K recording capabilities. It is capable of handling phones with screen sizes ranging from 4.7 to 5.7 inches and provide stabilised videos.
A large number of people actively post on Instagram or broadcast on Periscope while travelling. This small device, using its inertial measurement unit and powerful brushless motors, will allow the videos to look like a professional job. The motor control algorithms make it stable even for windy conditions. From the looks of it, the device looks portable enough to be carried easily.
The team consists of industry veterans with years of experience in engineering and manufacturing. The group of experts in embedded software design, hardware design and system product manufacturing have previously designed and sold GPS Position Finder miniHomer.
Their latest product ProView S3 goes against some other mobile phone gimbals available in the market. However most of them are priced near USD 250 mark, this one undercuts them by almost USD 100. You can get the gimbal along with 3 batteries and a charger for USD 140. Deliveries start as early as July 2016. The campaign has reached 80% of its 300,000 goal with another 20 days to go.
You can find more details about the gimbal on the Indiegogo campaign page.