With Valentine's Day knocking on the door, many of you might be planning to do something extra-special for your loved ones. Fortunately, formulating ideas are much easier now. Thanks to technology that has accelerated the development of ultimate gadgets, devices and applications to make your life way simpler!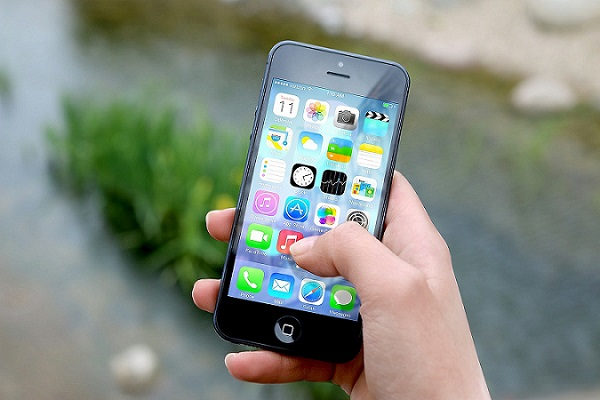 To help you out in the best possible manner, we have listed below few applications that might just make your Valentine's Day more colourful.
#1 Hotel Deals – Take a refuge from home life!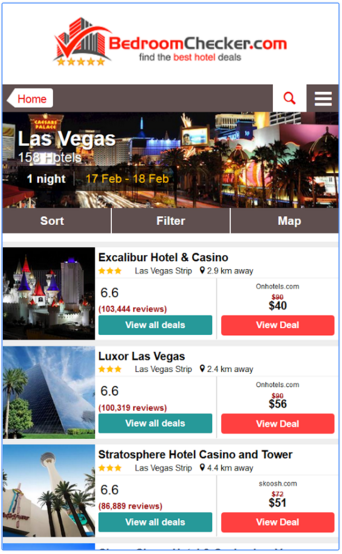 Planning for a weekend getaway with your beloved? Hotel Deals might be really useful to you. This mobile application allows you to book your room with convenience and find the best hotel deals in destinations. It compares and lists prices of different booking rates from prominent travel agencies like Expedia, Orbitz and Skoosh. You can travel with your partner and enjoy the beauty of the destination with absolute ease.
Available on Google Play Store
#2 Restaurant Finder – To think well and sleep well, first dine well!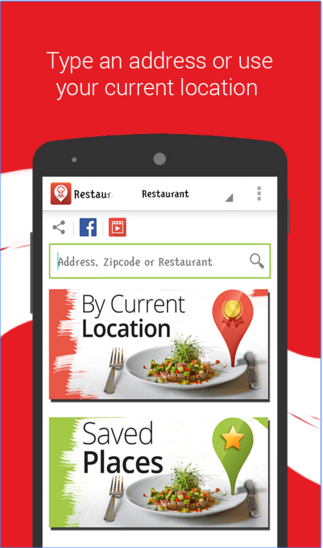 If food is your lover's best friend, Restaurant Finder is the apt mobile application for you. It offers you a convenient way to search for restaurants based on your current location, address or zip code. When you select a restaurant, essential details like opening hours, reviews, phone numbers and food menus are displayed. Restaurant Finder can also be used to find meal takeaways and delivery, cafes, pubs, hotels, night clubs, grocery stores and gas stations. Travellers can have a perfectly romantic outing on Valentine's Day.
Available on Google Play Store and iTunes
#3 Nearify – To just party on!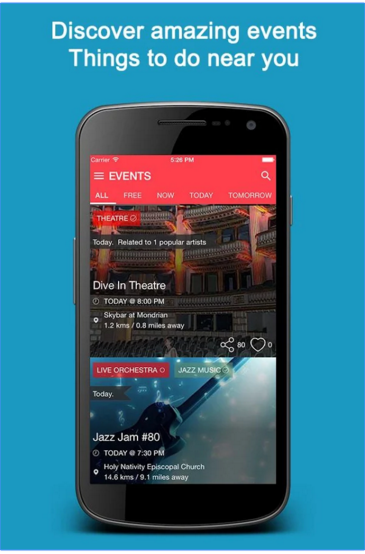 Valentine's Day is not the day to stay at home. It's the time to move out with your partner and enjoy the fun events around you! Nearify assists you to discover awesome and amazing events in your city. It can list trending events in Delhi, NCR, Gurgaon, Noida, Bengaluru, Mumbai, Pune etc. It covers events of international destinations like London, Boston, Las Vegas, Chicago and Singapore. Also, Nearify recommends a personalised list of events for you. Furthermore, you can invite your friends to your favourite events through it.
Available on Google Play Store and iTunes
#4 Camera360 – A save button for the mind's eye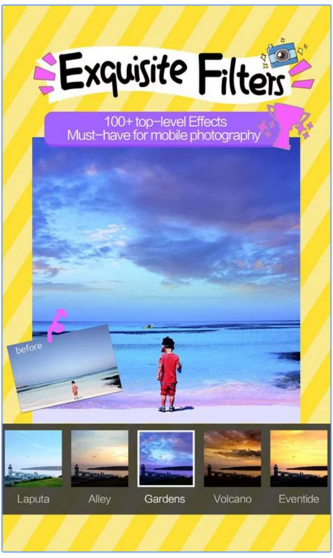 Valentine's Day will be the perfect time for you and your partner to plan & create some beautiful moments of an outing. With Camera360 you can capture those moments in a magical manner. It has over 100 classic filters and countless capture themes for you to get the best shot! Travellers can use this app on Valentine's Day for recording the special moments of a romantic getaway with their beloved. It's the number 1 photography app in 7 countries and has 500 million users around the world, with excellent ratings.
Available on Google Play Store and iTunes
#5 ixigo cabs – For instant bookings!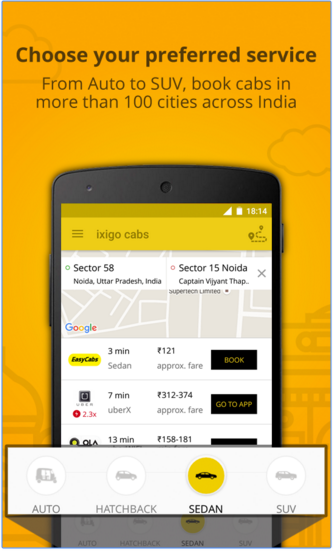 Travelling in a new city can be a hurdle for you and your Valentine! Understanding this, we have included ixigo in our list. This mobile application aggregates the cheapest local and outstation cabs for your convenience. It offers many local radio cabs like Uber, Ola and Taxi for sure. The users of this application can compare prices, avoid surge, check availability and get a fare estimate prior to booking. Cancellation of cabs can be done easily too.
Available on Google Play Store  and iTunes
If there is any other app that's interesting and can be added to the list, do let us know 😉
Also Read: 5 essential wildlife apps for travellers in India