With a fast growing young population, the number of internet users is also going up fast in Bangladesh. The market offers huge opportunities for travel startups but the ecosystem is still very young. Startups from Bangladesh have started to appear on the map and in the next few years we will see more initiatives from the region.
Your Trip Mate is an initiative to support the young entrepreneurs from Bangladesh. There was a lack of information which was a roadblock for many. Your Trip Mate supports the startups so that they are ahead in the race. We had a chat with Ferdous Mottakin to know more about Your Trip Mate and the ongoing initiatives under it. Here is an excerpt from the conversation:
What was the whole idea behind Your Trip Mate ltd?
Your Trip mate (YTM) is designed to be a 'Mate' of any innovative entrepreneurial 'Trip'. It is currently focused on travel and tourism industry, but in future we will work on tech, agro and community development areas as well.
We realized there're plenty of young entrepreneurs in Bangladesh who are buzzing with new and groundbreaking business ideas which would go superbly with Bangladesh market, drive its economic growth and expand human welfare which is perfectly in line with our vision and compliments our ideas.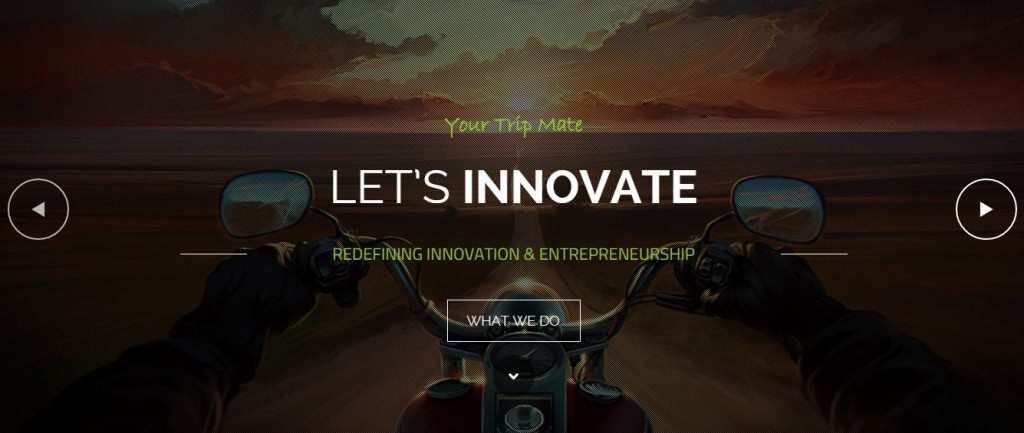 Based on our initial market research, we came to a conclusion that one of the biggest hindrances plaguing travel and tourism industry of Bangladesh was the surprising lack of information available in public domain. Thus, as such, all our efforts ever since have been concentrated in addressing this issue of creating an effective marketplace alongside an expansive travel related information portal.
The first phase of YTM is to intend creating success stories which will help building confidence among youngsters to enter into entrepreneurship journey.
What initiatives have you taken up under Your Trip Mate?
We currently are undertaking two initiatives; Offroad Bangladesh (www.offroadbangladesh.com) and VisaThing! (www.visathing.com).
As mentioned earlier, there is a surprising lack of information available online on travel to Bangladesh. Besides, Bangladesh is never treated as a mainstream holiday destination for international traveler. This is simply because we have not done a good job of telling people what Bangladesh possesses. To address this, we created Offroad Bangladesh (ORB). ORB is a crowd-sourced based platform which aggregates all interesting destinations and happenings in Bangladesh. It allows any travelers within or outside of Bangladesh to look for destinations or events on their interest to experience it. It contains detail of location information, how to go, where to stay, what to do, travel tips etc. ORB is also partnered up with several Hotels, Resorts, local guides and small local entrepreneurs' throughout the country that can provide comprehensive support for travelers if necessary.
On the other hand, VISAThing's concept is very simple but crucial. I am a frequent business traveler and over the years, one of the biggest hurdles I faced was that I couldn't find visa information for Bangladeshi citizen for most of the Africa, LatAm, Eastern Europe and CES destinations. This is because, there are only about 40 countries having their diplomatic mission in Bangladesh, whereas we have over 200 countries globally. This is an extremely tricky challenge, especially for business travelers. With the rising economy and enhancement of domestic capacity, Bangladeshis are now moving all around the world for business. Not having enough Visa information for Bangladesh citizen creates an outstand barrier on this expansion. Thus, the idea for VISAThing was created. It is a premium Outbound Travel Facilitator provides visa information for Bangladeshi citizen of 200 countries and logistics support for over 60 countries (only those does not have any diplomatic mission in Bangladesh).
How would you describe the startup ecosystem in Bangladesh?
The Startup culture in Bangladesh is on a rise. Though it is in an early stage, but there is every reason to believe that the next 5 yrs would be a game changer.
One of the trickiest things which still resist exponential growth of start-ups is not having adequate seed capital. The angel investors seem to be very cautious, and in many cases unaware where to invest and where not to invest. Though we recently have seen some movement from VCs, but institutional large chunk of capital is yet to flow into start-up ecosystem, especially for early stage. Except for IT or IT enabled service industry, we have not seen much of good success stories, simply because there aren't enough risk-takers from existing conventional investor community to encourage young non-IT start-ups.
A good number of global incubators and accelerators entered into Bangladesh market, which of course is a good sign. Administrative and legal support system of Bangladesh seems started changing to accommodate start-up concept. What we need now is creating a pool of local angel investor and give confidence to young folks who wants to enter into entrepreneurship. Besides, VCs and PEs should create Bangladesh focused fund. We should not forget the fact that, it is a market of 170 million consumers with a growing household income. This market has a huge advantage of density and scale.
Going forward, what opportunities do you see in the region?
This part of the world posses an unlimited opportunity both for VisaThing and ORB.
ORB is designed in such a way so that it can be replicated to similar other markets. We have identified 16 other markets in the world having similar situation like Bangladesh. ORB would directly or via channel partner gradually replicate the existing model to 16 other under-exposed travel markets. We are already in active discussion and hoping to implement it by end of this year to at least 1 more countries.
Likewise for VisaThing. We intend to replicate this model for similar other geographies.
Not to mention that we will continue growing our operation at our home ground.
What sectors will you be looking at to be a part of Your Trip Mate in future?
YTM will continue incubating innovative business ideas. Though our current focus is in travel and tourism industry, but we would be gradually moving for Agro, Tech and financial industry. Please bear in mind, once we say 'incubating start up', we mean to nourish the whole business. Not only we support on administrative, market promotion & revenue assurance, but also we invest the entire initial CAPEX & OPEX. We will continue doing the same.
Since travel and tourism is close to our heart, it is inevitable that we will put our highest priority to replicate ORB and VisaThing model, and may be will create some more travel & tourism related venture in future. One of our other core interests, with regards to tourism, is preserving heritage properties.
YTM will never enter into a conventional business. We will do things which will go right with community, country and culture.
The startup ecosystem of Bangladesh is very young compared to markets like India. While it would take few more years to pick momentum, initiatives like Your Trip Mate will help catalyse the process. You can find more details about Your Trip Mate on their website www.yourtripmate.com. If you have an interesting travel startup in Bangladesh and would like to tell us about it, write to us as editor@travhq.com.