The last minute hotel booking segment has picked up recently in India with the emergence of Bangalore based mobile startup app, RoomsTonite. They have been in the news with the appointment of former AirBnB India, MD Mohit Srivastava as Chief of Revenues and Partnerships. Also, there is a probable Dubai launch in the pipeline later this year. Globally, the industry has been dominated by HotelTonight and Hong Kong based, HotelQuickly. HotelQuickly which started of simultaneously across six asian countries has made rapid strides in the APAC region and now boasts of presence in over 15 countries. Started by a team which includes, two ex-Rocket Internet executives — HotelQuickly had raised $4.5 million in funding last year.
We had the opportunity to chat with Niklas Olsson, the Marketing Director at HotelQuickly who spoke at length about the app's journey till now and the road ahead.
The concept of last minute hotel booking has been tried out by a few. There are some who have actually shut-shop as well! What is the key driver for HotelQuickly's rapid growth.
It's easy to copy an app, but what you cannot see is how much is going on under the hood. The backend, the integration with hotels, the extranet, the localization with payment gateways, legal compliance in multiple countries, etc. is highly complex and takes a lot of time and expertise in order to master. The app takes about 5-10% of our dev work, the rest goes into what is not visible by the end-user's eye. Travel is a highly competitive industry. You need to be really good at what you're doing to be able to stand out and succeed. The ones that have folded didn't master their niche.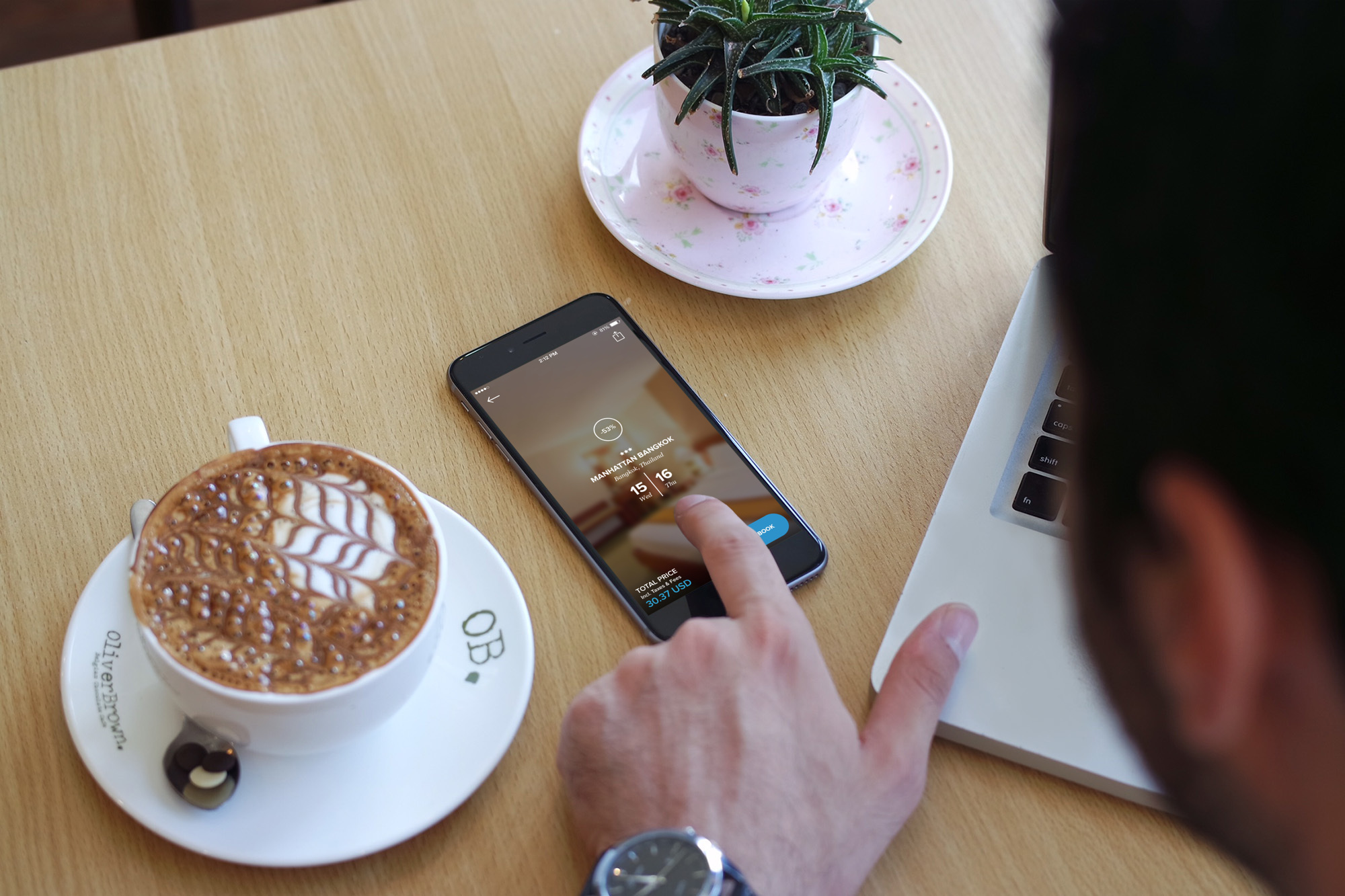 HotelQuickly is quite often termed as a clone of HotelTonight. How does it feel to be referred that way?
Equally often Hotel Tonight is referred to as HotelQuickly concept in the US. It's a matter of perspective.
It seems that you started with Thailand, which isn't traditionally perceived as a launchpad for an emerging startup. Did you face any challenges in particular with your launch?
We've launched in six countries simultaneously, each one of them exhibiting its own challenges. The launch countries were Taiwan, Hong Kong, Thailand, Malaysia, Singapore, and Indonesia. Six countries, six languages, six different currencies. The challenges were countless, but luckily we had an experienced founding team and support in each of these countries to be aware of pitfalls and to succeed in a localized manner.
The co-founders in your team are spread across different cities. How do you communicate and overcome challenges across geographies.
We're using the latest tools to communicate and track progress. The whole company is working on slack for written team communication. In addition, we use confluence, asana, jira, zoho, skype, dropbox, google drive, line, xero, and some other department-specific tools that mostly operate in the cloud and work location independent. We have 9 offices across the region. Whether we work remotely with one team or another doesn't make a difference to our processes and to the company result. As a company policy, anyone can work from any office across APAC. Travel costs need to be covered personally, but we encourage the cross-country collaboration and personal interaction by means of travelling. We are a travel company after all!
Your growth in Asia has been a revelation of sorts. What do you think are the reasons for this trend?
Right time, right place, right concept. A lot comes from observing the trends and then act upon it. Don't rest, iterate quickly, learn from mistakes and grow continuously. We've made countless mistakes along the way, but it was necessary to learn what works and what doesn't.
We talked about it this one when we met at RISE You are not there in "India" yet which happens to be one of the biggest markets in Asia. Are you planning to enter sometime soon in 2015?
Since the beginning we've tried to be focused on a few things and do them really really well. It's no different when it comes to geographies. While India might look like an attractive market for HotelQuickly, there are numerous challenges that need to be addressed prior to a market entry, in order to be able to succeed in such a large and diverse domestic market.
What's your understanding of the online hotel booking space in India and the rest of SEA markets?
The markets are very diverse, professional yield management is not yet firmly established in many of these countries, especially with smaller hotel chains. This is something we're actively helping hotels to master, as HotelQuickly is the perfect tool to optimize revenues per available room. The more mature markets are quicker in adopting HotelQuickly as the benefits are apparent, while in younger markets it takes a bit more time and education from our side. The infrastructure challenges are tremendous but the region is catching up with Western economies fairly quickly.
There have been talks and concerns about hotel loyalty being potentially eroded due to disruption in pricing with last minute bookings. Your take?
We don't see this as a valid concern. Only if discounts are offered on public websites (like OTAs) the average daily rates could plummet and customers are educated to wait for the last minute to make a booking. As we're curating our hotels and randomize the offers, we maintain brand loyalty and build our business upon illoyal, infrequent travellers who appreciate quality hotels with discounts, but are not looking for a particular hotel to stay at.
What sort of numbers are you raking in at the moment?
We'll reach 1,500,000 downloads in about 1 month from now, we have almost 9,000 partner hotels in 250 destinations on the app at the moment. Growth has been very steady over the past 24 months.
One last thing which you'd like to say to TravHQ's readers…
Download and try our app, redeem code CMISC1 for $30 AUD credit!