We are getting into an era of personalized digital communication, where hotels contextually speak to their guests. How do we personalize communication with guests before they arrive? How can we communicate with them and stay connected after their stay is over. Meet Loopon, a Swedish travel-startup which is trying to solve some of these problems for the hotel industry.
We spoke to Loopon's co-founder Simon Finne on the idea behind the company and their background.  Here is what Simon had to say:
The seeds of the idea
Me and my co-founder Christofer were studying Engineering Physics at the Chalmers University of Technology. Through travelling we were made painfully aware of how hotels were lagging behind in adoption of technology in regards to the customer experience.
When we founded Loopon most hotels still just had paper forms at the room where they asked for feedback, and the few that used some kind of digital platform to ask for feedback after the stay made it blatantly clear that they were not interested in a dialogue.
We imagined a different future, where also our generation that is born with technology in our hands would feel welcome before the stay, taken care of during the stay, and felt as valuable customers after the stay.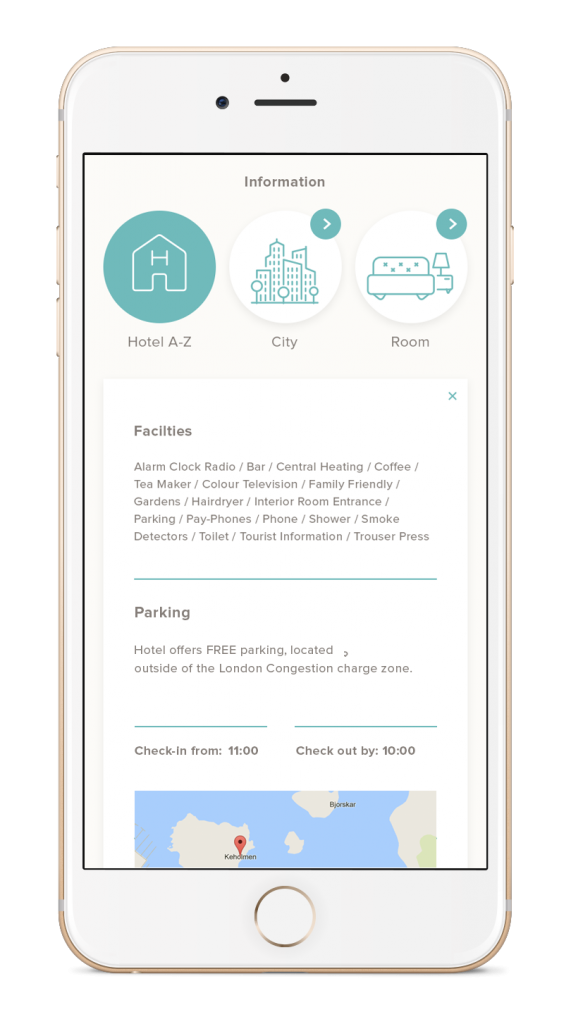 From day one our vision has been to help hotels communicate better with their guests. While our first product was a pure feedback platform, all our design choices where done with the mindset "how does this make the hotel's relationship with the guest more personal?" and "how does this improve the experience for the guest?" That vision has kept leading us ot the follow-up products that we have integrated into the system today (pre-arrival communication, in-stay communication, next-stay communication.)
The journey till now
In 2009 the first hotel chain started using Loopon, and at that point it was just me and my co-founder Christofer running Loopon. We've kept growing organically without any external funding, and are today a team of 10 fantastic people from all over the world. (We're extremely picky in only working with the best of the best – but we're hiring! https://www.loopon.com/jobs )
The flexibility of working with any hotel
Our tag-line is "Loopon, for hotels that truly care about their guests." which also identifies our customer segment. We work with any type of hotel, from big five star luxury hotels in country capitals to small family-run bed & breakfasts at the country side.
The common factor that unites all our customers is that they truly care about their guests and understand that the return on investment in caring is well worth it.
On tackling global hotel chains with existing communication systems
With Loopon you have all digital guest communication in a single system. This simple fact provides a great amount of benefits: Easier for employees; there's just a single system which you need to be logged in to, where you immediately see all up-selling requests from guests that are arriving, in-stay feedback and service requests for guests currently at the hotel, and feedback and online reviews from guests that have already left the building.
Data unification, by collecting data the guests volunteer to us through all stages of the journey we can optimise all other stages of the journey – Did you buy a room upgrade on your last stay? That gives us info about a good marketing message to send you afterwards. Did you complain about breakfast last time you where here? That will help us optimise the next pre-arrival message. Using multiple systems that integrate with each other leads to least-common-denominator solutions, while having a fully integrated system gives you endless possibilities to provide better service to the guest while it takes less time to manage the system.
With the new European General Data Protection Regulation – you just have a single system to worry about for digital guest communication, and Loopon will obviously be compliant when the new regulation comes into effect.
Price. With everything in a single system, we can offer very competitive prices compared to picking different providers for every stage of the guest journey.
Addressing the guest security concerns
Since day one we have been in close contact with the Swedish Data Protection Authority to ensure we are complying with the Swedish Personal Data Act. Luckily this has been relatively strict, so for us the implications of the GDPR will be minimal.
Technically speaking we follow all best practices to ensure our systems are as safe as possible – Keeping systems up to date, using encryption wherever is feasible, only allowing traffic over HTTPS even for the guests. In our development process, the security impact of all code changes are assessed during code review and code that does not explicitly consider security is not allowed into the code base.
Solving the boutique hotel problem
We are working on a potential break-through here with a completely new model, which we are not ready to announce yet. Expect interesting news during the autumn

Our available approach is more classic, with a marketing-module which uses the guest data we have collected through the rest of the guest journey to help hotels customise personalised marketing messages to guests. For example, it's very easy to segment messages based on the feedback a guest gave – where they unhappy with the breakfast? Offer them a better price on your improved breakfast! Where they super happy with everything? Welcome them back to relive the experience!
Solving the biggest points for guests once they have checked in
Our solution for this really shines. It started out with the simple realisation that a lot of the feedback hotels got after the stay would have been very easily solvable if the guest just mentioned it during the stay (bad cleaning of the room, missing towels, broken lamps, missing soap in the bathroom, …)
Most systems today that claim that they offer "realtime" feedback during the stay still requires the hotel to login to a system and refresh a page to see if there's anything new. We offer a truly realtime solution on any channel the guests prefers: When the guest checks into the hotel, we send a welcome sms to the guest.
The guest can then choose to either reply to the sms without opening any app or web page, or open our web-based in-stay application where they can either give feedback or chat with the hotel through a realtime web interface or even use facebook messenger if the guest prefers.
From the hotel's point of view, there's a true realtime chat within Loopon where all messages arrive and the hotel can respond no matter what channel the guest used to communicate. If no-one at the hotel happens to be logged in to the chat at the moment, we have a chatbot that replies and the hotel can get notified through e-mail/sms/phone app so they never miss any comments from the guests.
Pricing mechanics
Since we combine all communication in a single product we can be very competitive on pricing. If you only want for example our realtime chat on your hotel website, we start as low as 39€ per month. For our pre-stay, in-stay, post-stay and next-stay features you simply pay per how many services you want to use and the website chat is included free of extra charge:
1 service: 100€ per month
2 services: 150€ per month
3 services: 200€ per month
4 services: 250€ per month
On tackling the competition
Historically speaking, our main competitors have been ReviewPro, Revinate and TrustYou – but today Loopon can also be a complement to all of them if a hotel already uses one of them. Our focus today is digital guest communication through the entire journey, while the three main old competitors mainly focus on a single or two stages of the journey.
The potential market is global – all hotels that want to stay relevant today have to maintain digital communication with guests before, during and after the stay; but today they struggle by using multiple software platforms for the different stages of the guest journey. By combining all communication into a single package, we offer a competitive advantage for any hotel already using one of the older platforms.