Azooki, an innovative travel startup headquartered in London, helps customers discover amazing experiences in Southeast Asian destinations such as Thailand, Malaysia, Hong Kong and Sri Lanka. With the vision to give customers lifetime experiences and revolutionise tours in Asia, Azooki features a large inventory of travelling options.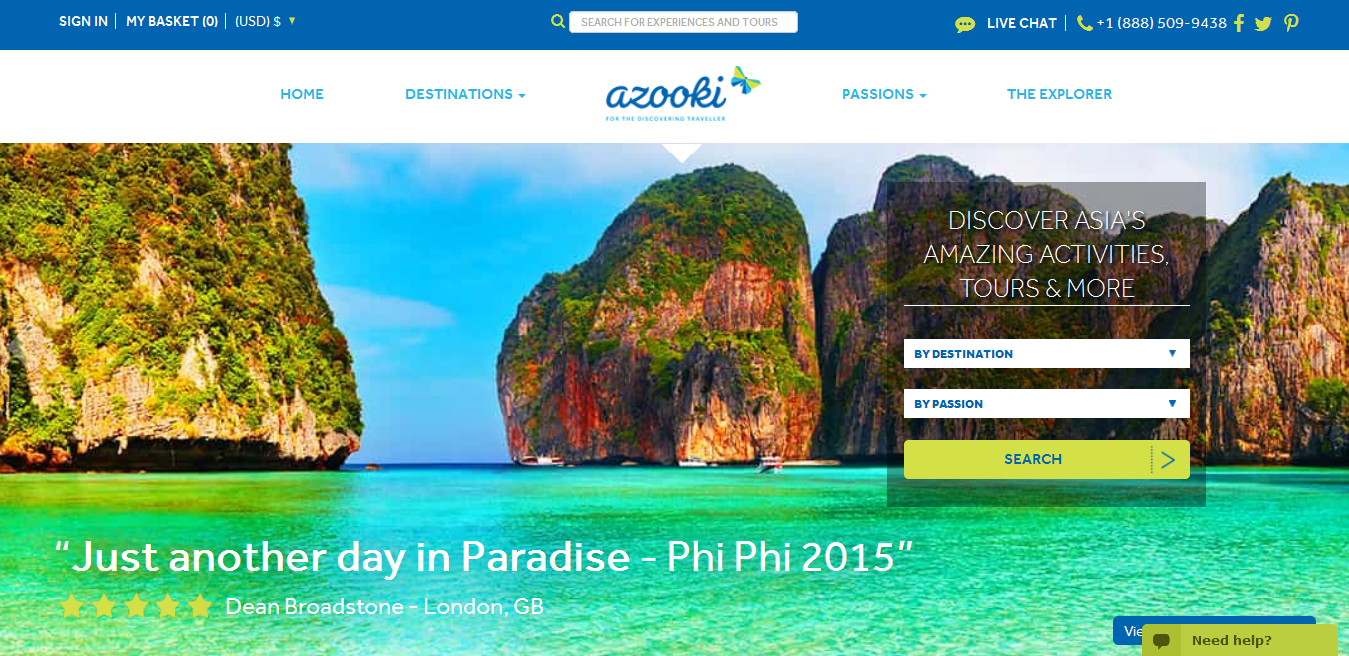 Booking tours and activities on it is extremely simple. The brand lists the most incredible experiences that can be booked in all international currencies. The travellers can choose from a wide variety of luxury packages according to their preferences. The website has an online chat feature to assist the travellers while booking. They will receive 5-star services starting from pick-up and transfers, up to the exciting activities, adventures and tours. Azooki is grabbing more attention of the travellers for offering experienced, knowledgeable and trustworthy local guides who will inform the travellers about the tourist spots and landmarks.
The brand has skilled customer service representatives to provide the best booking service. Most of the people using this service have appreciated their work. If the travellers wish to read the customer testimonials of Azooki, they can visit the brand's blog for a better perspective.
Azooki is managed by four international travellers who realize the importance of exploring Southeast Asian countries. Through their observations and experiences, they have listed the best destinations in this region. The site also provides travel tips, top places to visit and useful travel advice for each destination.
The tours and activities space is starting to get crowded now. How much do you think another startup in the same segment makes sense?