Twitter travel chats are exemplary aggregators of creative travel ideas, suggestions and shared memories of travellers all across the globe. On the brand side, it helps travel organizations to communicate with their audience, amplify their message and build relationships. On the user front, it enables peer-to-peer participation and getting answers to queries in real time.
A few of these hashtag chats have turned into weekly themes and are used by the brands/individual travellers to propagate an idea or strike a conversation.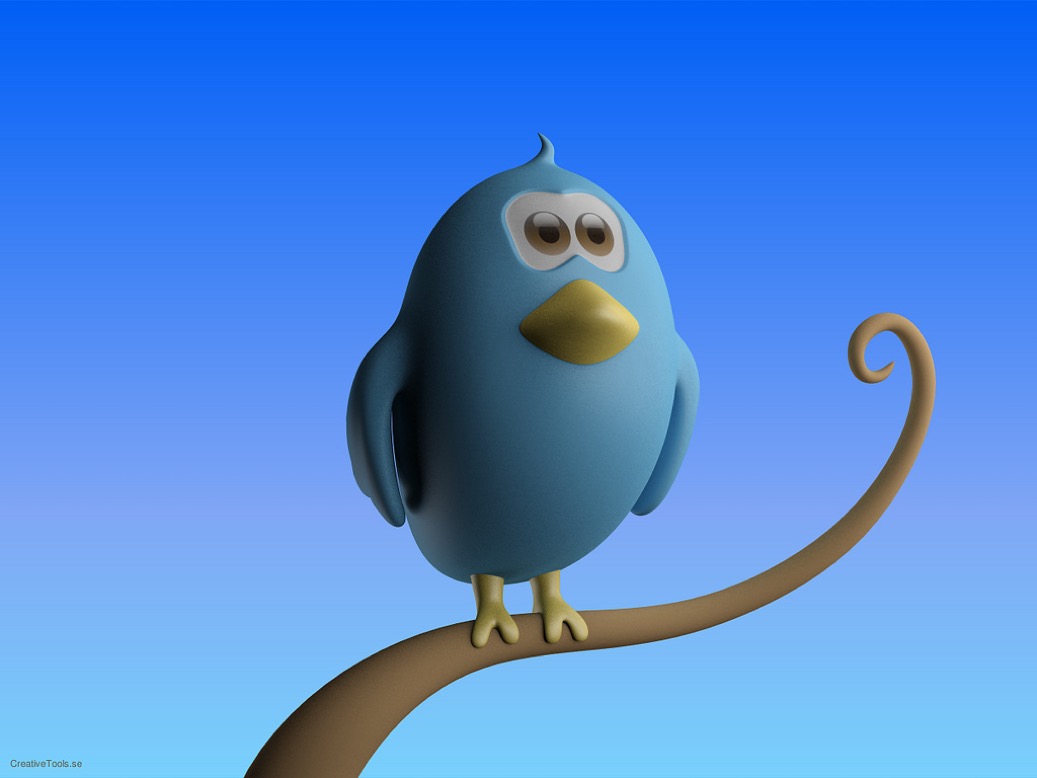 (Image Credits: Image by Creative Tools/ CC BY 2.0)
We researched the Travel ecosystem on Twitter to identify some of the most popular and recognised travel chats that are taking place on this platform. Most of these have got specific themes, objectives and are led by moderators who drive the twitter chat.
It is a weekly Twitter travel chat that focuses on women travellers. A new topic is selected every week and an online discussion takes place at a scheduled date and time. Few topics that have been discussed lately include 'Exploring Feet First with @CMUKshoes', 'Travel with Technology with Corning Gorilla Glass', 'Travel like a local' etc. To become a part of such online chats, you just need follow the hosts of this hashtag. The reason for running such Twitter chats is to give a common platform to the women travellers who dare to explore different corners of the world solo or with their female friends. They can interact with each other and share their varied experiences.
Time: Mondays at 5:00 PM GMT
Host(s): @AdlibTraveller, @turnipseeds, @travlin_girl and @sheswanderful
This is another travel chat that is truly unique. Why do we say that? Through the '#TRAVELPICS' travel chat the participants share their stunning travel photos. Not to mention, they discuss with each other about the different photography techniques that can be used to capture valuable moments while travelling. Every week six questions will be posed to the participants and they will have to answer them in the most interesting manner.
Time: Mondays at 7:00 PM GMT
Host(s): @VibrantIreland, @TheTravelCamel, @Gaplifetravel and @Travel_boomer
This weekly Tweetchat discusses different topics related to travel. It is mostly moderated by experienced panelists in the Travel industry. With 1.75M followers of the host, the online discussions have innumerable active participants who provide travel tips, suggestions and their experiences. Few topics that have been discussed recently are family travel, dream trips and travelling with a companion.
Time: Tuesdays at 6:00 PM GMT
Host(s): Travel+Living
With 56.1K followers, '#RTWCHAT' chat mostly focuses on 'Round the World' and 'Long-term Travel' themes. Since it's Halloween season, this Tuesday their topic is around 'Scary Travel'. The participants will be asked to share the gory details of their scariest travel moments. BootsnAllm the host of this travel chat, has been inspiring travelholics to journey long-term trips since 1998. Every year, about 4 million people use its 'do-it-yourself' services to make their travel plans.
Time: Tuesdays at 7:30 PM GMT
Host(s): @BootsnAll
It is an experiential luxury travel, lifestyle, culture blog that started on 10th April, 2013. '#SeeTheWorld' is for travellers who love to experience other cultures and share their experiences with the first-timers. With the help of the weekly '#SeeTheWorld' Twitter & Facebook chat, you can discuss topics related to travel, food, lifestyle, cultures and little-known places of different destinations. This travel chat covers broader aspect of the travelling experience.
Time: Wednesdays at 7:00 PM GMT
Host(s): @TheCultureur
Just being a traveller won't work! Turning into a 'Responsible Traveller' is essential. '#RTTC' i.e. 'Responsible Tourism Travel Chat' focuses on this aspect. Developed by Jessica Festa, Diana Edelman and Dylan Lowe, it was launched in June 2014. Since last year, it has more than half-a-million users on Twitter.
Through this online travel chat platform, you will get to interact with people who are not only interested in sight-seeing but wish to educate, motivate and assist other fellow travellers in becoming more responsible.
Time: Wednesdays at 6:00 PM GMT
Host(s): @JessonaJourney, @DTravelsRound and @TravelingEditor
With the tagline 'Travel is more than a holiday', the travel chat '#TRLT' started on 5th November, 2013. Over here, there are discussions relating to lesser-talked-about tourist destinations like Africa, Middle-East, Central Asia and Central America. This travel chat intends to attract more travellers to the above mentioned regions. According to the source, it ranks as 'one of the top 5 busiest Twitter travel chats in the world' with 'the highest response rate per question on any Twitter travel chats'.
Time: Tuesdays at 5:00 PM GMT
Host(s): @Sihpromatum and @TheTravelCamel
Hosted by 'Food Travelist' with 2.5K followers, this travel chat involves participants who intend to hold interesting conversations around delicious cuisines of different countries and regions. People who participate in '#FoodTravelChat' are mostly travellers who love to try cuisines of other countries. Few topics that have been talked about are: 'Foods from the Homeland', 'City with the finest dining', 'Secret for dining on a budget' etc.
Time: Wednesdays at 12:00 AM GMT
Host(s): @FoodTravelist
#TravelIST, hosted by Bijoy Venugopal, Ankita Mahabir and Nathan Alan Anderson, is a travel chat exclusively for Indian people in compliance with Indian Standard Time. This comes as a relief for individuals who work in offices or study in schools/colleges. After they are back home, they can comfortably participate in the travel chats with a hot cup of coffee.
The topics that have been discussed over time through this travel chat include: Curious Food, Cultures Vultures, Travel Survival etc.
Time: Thursdays at 3:00 PM GMT
Host(s): @bijoyv, @Living_Escaping and @openroadb4me
If luxury travelling is your thing, '#LuxTravelChat' is the perfect platform for you! With 4.3K followers, it's the first and the only USA and UK-based luxury travel themed Twitter chat. The co-owners of this travel chat are Ana Silva O' Reily and Kim Marie Evans. Every week five questions are posed to the participants and, as expected, they will have to give the best responses. One of the many benefits of being a part of this travel chat is that the travellers will get many opportunities to interact with people who love to travel with 'money is no object' attitude. If you don't mind being extravagant, follow the hosts to be updated about the latest luxury travel escapades.
Time: Thursdays at 5:30 PM GMT
Host(s): @mrsoaroundworld and @LuxuryTravelMom via @luxtravelchat
The travel chats mentioned above cover many different areas of the travel world from cuisines to lesser-talked-about tourist destinations. Which of these travel chats interest you?