We have seen plenty of smart luggage and smart backpacks and smart whatnot. We really like some of them as they simplify the job, especially when we have started travelling with so many gadgets and devices. However, this time we have learned about something even better. Something that could reduce the number of occasions when you have to use that smart luggage. Meet Unbound Apparel, piece of clothing that would let you go places without having to stuff your bags with lot of clothing.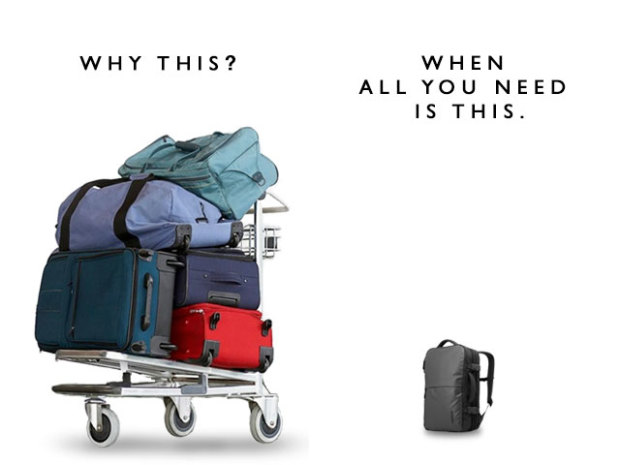 The smartness of this apparel is what technology goes into developing the fabric. The Merino wool this range of clothing uses is claimed to be superior to cotton and synthetic fabric. It is naturally antibacterial, odour resistant and facilitates evaporation. The fabric is mostly used for high end athletic clothing and is suitable for a wide range of temperatures. It is breathable and light in warm conditions while being warming in low temperatures. To top it all up, it is also wrinkle resistant so you can easily stuff it into your backpack without having to worry about ending up with a wrinkled tee.
While developing the product, the company did a trial by wearing the jerseys for 46 days in a row without a wash in varying temperatures and also wearing them to sauna and gym. The fabric also has a tendency to dry out quickly in case you get caught up in rain. So you can just buy two of the tees and go places without having to carry any check-in luggage.
The tees are available in neutral colours like grey and black to appeal to a wide range of users and early bird prices start at USD 35. The company is raising funds on Indiegogo to go ahead with large scale manufacturing and they have already raised over 3.5 times of the USD 30,000 flexible goal with another 15 days left for the campaign. The team has previously successfully launched a range of socks under the brand name Hitsu. They start fulfilling the orders in September this year. You can find more details on their Indiegogo page.