The travel industry is evolving at a pace faster than any of us can keep up with. New business models emerge in space left by the incumbents and push them back on their toes. To further catalyse the transition, development in mobile technologies is driving changes in user behaviour. This is not only creating room for adoption of new technologies but also for the evolution of models currently followed by online travel businesses. The best way to be a part of the future is to anticipate the scenarios and prepare for when they arrive.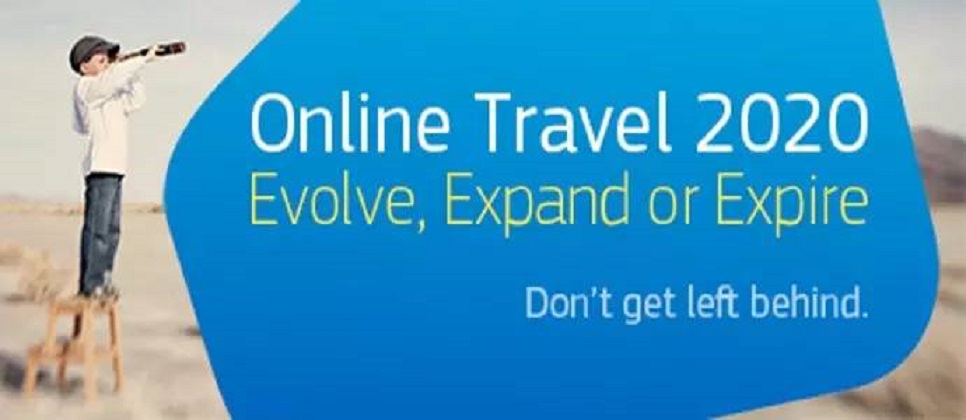 Along the sidelines of recently concluded Phocuswright India 2017, Amadeus hosted a discussion on how travel industry will evolve in future. During the discussion, Albert Pozo, President, Amadeus Asia Pacific shared what developments will play a major role in the redefining the experience of travellers and what will be the driving factors behind them while Sebastien Gibergues, Head of Leisure and Online Travel, Amadeus shed light on how the business models of online travel companies could evolve as an increasing number of travellers move online. They also used the opportunity to release a whitepaper titled 'Online Travel 2020: Evolve, Expand or Expire' which includes data from their internal researches on the potential scenarios that can emerge in online travel space. According to them, travel is a fast moving space and even a major player like Amadeus has to always keep experimenting and innovating to stay competitive. Here are some highlights from the discussion:
Megatrends that will define travel
-IoT
Albert pointed out that right now, less than one percent of the devices that have the potential to generate useful user data are actually connected and serving the function. The data, if utilised properly can work wonders to ease travellers' pain points. Connected devices will continue to gain importance throughout the entire journey and will help in better understanding the behaviour of travellers. This will go towards improving the service and increasing the degree of personalisation for individual travellers.
-Smart Cities
As IoT catches on, we will see the emergence of well-connected smart cities. Various establishments like Airports currently lack the real-time data to deliver their best. Most of the airports don't have accurate information on the amount of traffic until airlines share the numbers. As they start leveraging user data, they will not only be able to improve logistics but also get more travellers to shop at airports with well-timed prompts and information. And yes, no more getting lost at airports.
-Chat bots
The love for chat apps is stronger in Asia Pacific than anywhere else in the world. The success of WhatsApp, WeChat and even some regionally popular platforms like Path and Line is a clear indicator of the same. As travel brands try to cater to the customers in their comfort zone, they will increase focus on chatbots. Expect to see more brands experimenting with them in future.
-AR/VR
Travel brands have already started using virtual reality to drive inspiration and as tech giants continue to bring down the cost of hardware required, VR will continue to gain momentum. Augmented Reality on the other hand would play an important role during the travel. From providing more information about tourist attractions to improved navigation, it can find important role in places. Over time, AR technologies will not just be limited to providing information but also to provide in-destination services.
-Sharing
While sharing/access economy is already playing a crucial role, not only during our trips but also in our everyday lives, the potential still hasn't been fully explored. Moving beyond accommodation and transport, we will see an increase in sharing for services. It has already begun with some P2P startups working in the direction. Along with this, the shared accommodation space will get more attention from business travellers.
The future of online travel businesses
-Mega Online Travel Retailers
Until recently, OTAs owned a large piece of the online booking space and metasearch companies were directing quality leads to them. However, the lines between OTAs and Metasearch platforms are blurring already. OTAs are looking at monetising their traffic with online advertising while metasearch platforms are moving to assisted booking. This convergence is giving rise to Mega Online Travel Retailers
-Digital Tour Operators
As travellers continue to shift online, a new form of model could emerge where traditional tour operators and OTAs join hands to become the ultimate travel seller. The rise of Digital Tour Operators could offer a mix of digital and human interaction offering convenience and speed. The conventional brick and mortar stores could evolve with technology and the agents will be better connected to assist during journey and cross sell at destinations.
-Mobile Travel Retailers
Instead of different platforms for different travel needs and mobile being a complementary distribution channel, we could see the evolution of mobile as the only distribution channel a travel needs. The mobile travel retailer would bring new ways of search and engagement leveraging developments like IoT, voice and VR while bringing the full booking flow into a single app.
-Travel Marketplace
Leading IT companies have been outlining the model of successful marketplaces and the same could happen in travel. Alibaba created e-commerce travel platform Alitrip (now Fliggy) and it already has 100 million users. Amazon has also been innovating in how people deal with marketplaces and we could see such platforms emerging in travel. A large platform developed by a major travel company for OTAs, airlines, hotels and other travel providers to sell on. The suppliers will have less access to user data but it could be balanced out in other ways.
The Amadeus research report "Online Travel 2020: Evolve, Expand or Expire" is available for free download here.