MICE is largely an offline-dominated space, even the seemingly online players seem to eventually take the business offline into typical processes. How are you planning to get people/organizers/brands to shift from that behavior?
We at Trip Navigator are trying to give the industry a paradigm shift from the way MICE Planning and Execution are currently undertaken. Planning is a complex process which requires multiple interactions by clients as they select a hotel, detail a banquet, finalize an overall theme, set up and design an event, identify artists and performers, create itineraries, etc.
This turns out to be a cumbersome process where identifying and zeroing down to the final venue/vendor is the biggest challenge today. Our website is a one-stop solution to all this where we have tried to incorporate all this on the web and given them a user-friendly interface to browse through various options, all at a single source. We have several available hotels, artists and merchandising operations to choose from on our website. We also have tailor-made domestic as well as international MICE itineraries which clients can opt for.
The second most cumbersome process post planning of MICE event is execution of the event. Our mobile app is designed to answer this problem. This application is a closed group app present in both Android and iOS platforms. Once the event is finalized, we send an invite to all the delegates and they download the app and provide all the basic but critical information through it, including their meal options (Veg/Non-Veg/Jain), what kind of rooms they prefer (Smoking/Non-Smoking), etc. This app also provides a QR code which can be scanned for attendance/count of delegates at various stages like airport arrival, conference registration, sightseeing head count etc.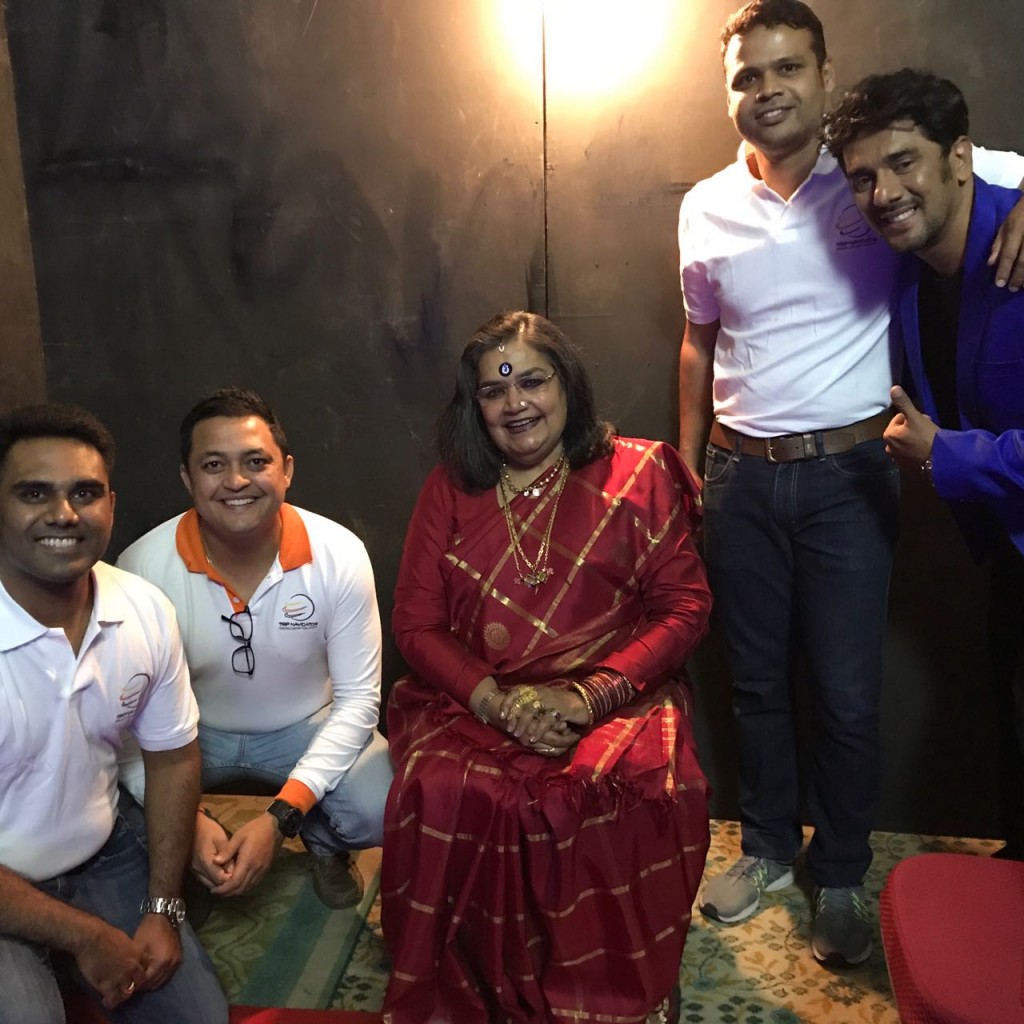 Our mobile app also provides an amazing platform where the hotels can push various offers (since they have a captive audience in the app) like spa services, food and beverages, and special room rate deals if the delegates decide to come back to the property with their friends or families.
Why is it that there are no clear major players in this segment (please correct me if I missed something here, limited understanding of MICE space)?
This section of the industry is still very disorganized; apart from 4 to 5 major players, all others are small sized companies. This section lacks mid-level companies. The traditional approach of being offline is still prevalent owing to the complexities of conducting transactions online. We at Trip navigator consider the challenge of complexity as an opportunity and are trying to infuse technology at the critical phases of an event – planning and execution.
What are the primary challenges?
The challenges are as mentioned below.
Acceptability of technology at vendors' end (Hotels, Artists, Banquet Venue, Other Event Vendors)
Acceptability of these platform with the clients
Finding out various mediums to communicate and conduct workshops to educate the client as well as vendor
Since this type of platform is not present globally, there is no benchmarking possible yet
What model do you follow with your hotel partners to sell their inventory? 
Presently, we are following the traditional offline medium, where we are mapped to SalesForce of the hotel, their sales manager who reverts to our query and also gives us details of the low occupancy dates (which we can then offer as special deals to our clients) .
Once these hotels start participating in the Trip Navigator portal, they will be able to set up an alternate sales channel, where once they populate our website with rates /deals, they get acsess to our entire client base who are planning events. They don't have to depend on us or for that matter any travel agency to get noticed by our MICE clients.
How are you cutting down turnaround times to offer price, flexibility of scale and availability details for other bits like activities?
Our platform definitely reduces the TAT by automating the process of event planning considerably. When a company decides to conduct a corporate event for its employees, it requires immense coordination between the event organizing team and the business heads. The program coordinator within the company will create an RFQ after meeting with various business heads involved to get their recommendations about different venues/locations to consider and estimate an approximate budget for the event.
This process typically starts many months prior to the actual date of the event, when the internal stakeholders are not really pressed for time and need not necessarily prioritize the task. During this stage, the program coordinator conventionally shortlists a few destination ideas and contacts multiple travel agencies to get an idea of the costs involved.
The travel agencies will then take a few days to put together an itinerary for each shortlisted destination and send the information to the coordinating team for review. During this stage of the process, the event coordinators will get overwhelmed with the amount of information coming in from several travel agencies for various destination ideas.
The next step is to discuss this information with the business heads and finalize a destination and itinerary. By this stage, the program coordinator will also receive inputs from the business on the number of employees expected to participate in the event. This will give the program coordinator a better estimate of the cost of the event.
In a typical event planning process, the coordinating team picks the vendors and performing artists quite later in the process, sometimes waiting till the last minute, once the travel and lodging costs are known. Not only is this process extremely time consuming, but it is also an inefficient way to plan an event, taking away significant time and energy from the event coordinators during the planning stage without letting them focus on their primary roles and responsibilities within the organization.
Trip Navigator aims to solve these issues by constantly updating our website with latest information about readymade domestic and international itinerary recommendations. Our website lets clients plan their budgets right from the initial consideration stage, and also offers them instant information about various vendors and performers they can compare and book right away.
Getting the estimated cost right away saves precious time and energy which would otherwise have been spent on going back and forth between business heads and travel agencies. This also helps them decide the itineraries better and negotiate an overall package for the entire event in a more efficient and cost-effective manner.
Our website makes the event planning stage a hassle-free affair, empowering program coordinators with a variety of options, cost estimates upfront as well as access to other services involved in planning an event, all at a single location.
What kind of traction is the platform getting at this point and what is the general nature and scale of your current customers? 
As we have not gone live on the website we can avoid this question if possible right now
Very brief background on founding team for story intro.
Trip Navigator was founded in Nov 2011 by Abhishek Gupta, Litesh Jethani & Gavin DCosta as a private limited company. We currently specialize in Corporate Travel & Event solutions, providing exceptional services while continuing to innovate and bring newer solutions and offerings to the world of MICE. All three of our Co-Founders and Directors come from varied backgrounds like Banking, FMCG, Media, etc., which has made it possible for us to bring us a wide variety of insight on industry best practices.
Abhishek's dynamic, detail-oriented personality and deep subject knowledge ensures enriched customer satisfaction, and business efficiency and effectiveness. He is a Post Graduate in Business Management and has worked for almost 10 years across diverse industries.
Litesh's on-ground event management expertise helps ensure flawless planning and execution, to the delight of every client. With over 10 years in the media industry and a Masters' Degree in Brand Management, Litesh is extremely passionate about brand building and business enhancement.
Gavin's love for travelling combined with overall operational and leadership expertise has helped strengthen Trip Navigator's Operational processes, in-house teams and culture of innovation. He is a Post Graduate in Business Management (Marketing) and has worked with various Multinational Banks for almost 13 years prior to starting this venture.