Turkey has proven that it offers a great opportunity and inspiration to congresses, meetings and events industry as the region's most extentive B2B event, ACE of M.I.C.E. Exhibition by Turkish Airlines(AME) has completed it's fifth edition where a high volume of business contacts are being carried out in global MICE sector.
Exhibition took place on February 21-23, 2018 in Istanbul – the city where continents meet-with a new motto: "Everything You Need For Your Meetings & Events Organization Is At ACE of M.I.C.E. Exhibition!". Thanks to the 100,000 US dollar worth global media coverage value with the support of AME's 170 sponsors&partners, 112  national and 57 international exhibitors from 33 destinations (Afghanistan, Austria, Azerbaijan, Belarus, Cote Divoire(Ivory Coast), Croatia, Denmark, Estonia, Georgia, Germany, Iran, Italy, Jordan, Cyprus, Kazakhstan, Kenya, Kuwait, Lebanon, Lithuania, Malta, Morocco, Poland, Qatar, Russia, Rwandese Republic, Serbia, Sierra Leone, Slovenia, South Africa, Spain, Ukraine, U.A.E., U.K. includes 10 new destinations) met with 15.872 professional visitors from 40 countries under one roof.
Congresses, meetings and event organizer companies from European and Middle East countries, USA, Canada, Argentina, India, China and Russia made necessary negotiations in order to bring their global events to Turkey in the upcoming chapters.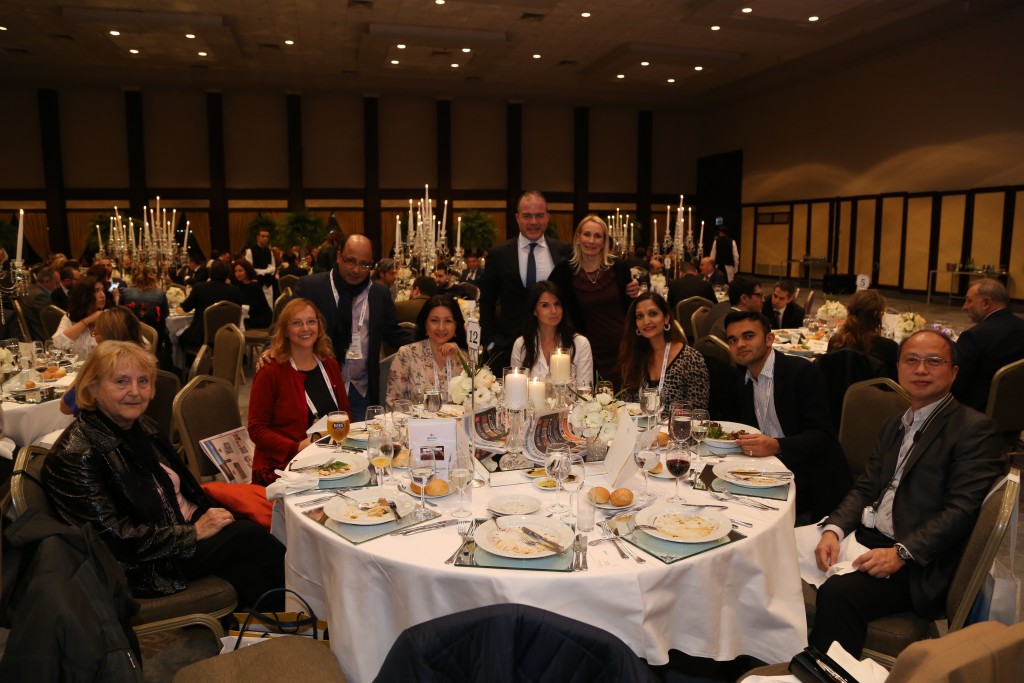 Istanbul and Turkey Has A Great Potention in MICE Sector
Top officials opening ACE of MICE on the 21st February morning at Istanbul Congress Center got this feeling and were showing a smile of confidence.
It included Volkan Ataman; President of Tourism Media Group and TETKID; Pervin Zeydanli Yalazan; General Manager of Istanbul Congress Center (ICC); Elif Balci Fisunolglu; ICCA Director for Europe; Mat Johnson; Founder of White Fox Consultancy, Corbin Ball; Founder of Corbin Ball & Co., Valerio Festi; Founder of Festi Group, Halil Ibrahim Polat; Turkish Airlines President Of Domestic Sales, Ismail Gultekin; Depurty Governer of Republic of Turkey Governship of Istanbul, Ziya Taskent; Assistant of Undersecretary Republic of Turkey Ministry of Culture and Tourism.
In his speech, Mr. Ataman said that "A total of 617 international hosted buyers came to ACE of M.I.C.E. believing that Turkey had a great potential. They will make 1,300 B2B meetings in a day, which means an average of 3.6 meetings per minute. We are very proud to organize Turkey's largest B2B event."
The foreign speakers who are in the important points of the event and congress in the world came to talk with 'I Love Turkey' banner. Festi Group Founder Valerio Festi, Event Technology Guru Corbin Ball and White Fox Consulting Founder Matthew Johnson stated at their speeches that they love Turkey very much and they saw as a very rich potentially in terms of the dynamics of the MICE sector. Turkish Airlines President Of Domestic Sales; Halil Ibrahim Polat explained that transportation in the event industry is indispensable and that they will support the sector with new flight networks.
Istanbul Deputy Governor Ismail Gültekin stated that; "Istanbul and Turkey is a safe harbor for global MICE industry. Thus we mobilized all the facilities for the development of the MICE industry in Turkey."
Deputy Undersecretary of the Ministry of Culture and Tourism Ziya Taskent stated in his speech that they will keep their tourism activities in all seasons in order to increase tourism income and will strive to further increase the MICE sector's achievement.
Professional Hosted Buyers From 40 Countries
Thanks to Turkish Airlines and 21 hard working buyer group coordinator, 617 MICE industry buyers' high-level decision-makers from 40 countries (Argentina, Armenia, Azerbaijan, Belarus, Belgium, Bulgaria, Canada, Colombia, Croatia, Egypt, France, Germany, India, Indonesia, Iran, Jordan, Kazakhstan, Korea(South), Lebanon, Lithuania, Netherlands, Oman, Philippines, Poland, Portugal, Qatar, Russia, Saudia Arabia, Serbia, Singapore, South Africa, Spain, Thailand, Ukraine, U.A.E., U.K., U.S) connected with the exhibitors. According to the AME hosted buyer policy, %70 of buyers are renewed every year and AME'2018 had a success of hosting 3.896 B2B meetings three days in a row.
In the gala dinner at the Hilton Istanbul Bosphorus Hotel on February 21st, the opening day of the fair, hosted speakers, 'Hosted Buyers' and press members took part in the protocol. The offcial exhibition gala dinner held by the Ministry of Culture and Tourism started with Mr. Numan Kurtulmus's message, guests enjoying the delicious food of the Hilton Istanbul Bosphorus Hotel continued their 'network' meetings all evening long.
The Most Glorious Party Of The Year: AMEzing PARTY
The valuable speakers, exhibitors, hosted buyers and the private press list experienced the "AMEzing Party" on the second day of the exhibition in a dome tent with magnificant 360 degree mapping, DJ and dance groups performed  unforgettable shows set up in front of the Istanbul Congress Center on February 22nd.
Fascinating Sessions Under The Theme of "Creative Events & Event Technology"
Within the scope of the fair, 29 famous speakers from around the globe inspired the audience in 19 sessions held concurrently on two occasions for 3 days. Numerous seminars over the last three days shed light on some interesting subjects relevant to the meeting and incentive industry.
There were19 sessions  three days in a row with 29 globally well-known speakers on their sector. World's best speakers in lightening design on and video mapping will be presenting their knowledge in a very creative way. Valerio Festi, the most famous show and feast designer in the world shared his knowledge.