Mekong Innovative Startups in Tourism (MIST) will co-host a Travel Tech Pitch night in Ho Chi Minh City with New York-based travel tech incubator Voyager HQ, on March 1 to gather those on the cutting edge of travel, innovation for an inside look at the next generation of travel products and services.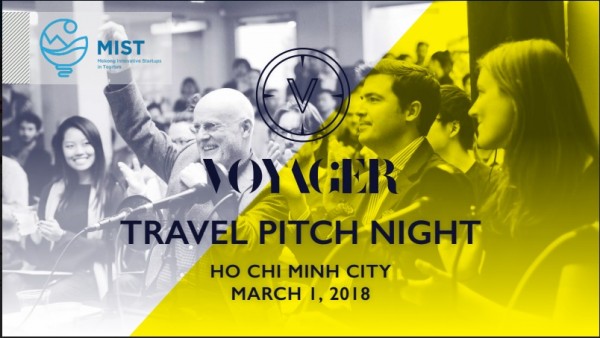 While a selection of highly-qualified founders will present what's coming up in the near future of travel to a panel of industry leaders, investors and corporate partners, experienced industry leaders will oversee the judging of the startups' pitches. All judges, gold and premier sponsors, and startup founders will receive an analysis of their performance post-event.
Know more about the initiative, here.
MIST is the Mekong's tourism and travel tech accelerator organized by the Mekong Tourism Coordinating Office and the Mekong Business Initiative. It is sponsored by the Asian Development Bank and the Government of Australia to propel and transform innovative tourism ideas into sustainable businesses.
MIST has two acceleration tracks; the MIST Startup Accelerator focuses on early-stage tourism companies and startups already based in Cambodia, Laos, Myanmar or Vietnam, and the MIST Market Access Accelerator welcomes mature businesses based anywhere in the world that wish to expand into the Mekong region.