The Uzakrota Global Summit will take place online on 01-03 December this year due to the pandemic. Listed as one of the "World's Top 2018 Most Influential Tourism Events" by Netherlands-based Bidroom in 10, selected as one of the "World's Top 2019 Events" by Japan-based HIS Travel in 5, and this year, it was named "World's Top 10 Events" by South African Hepstar. The Uzakrota Global Summit, selected as one of the "Tourism Event", will take place online on 01-03 December this year due to the pandemic.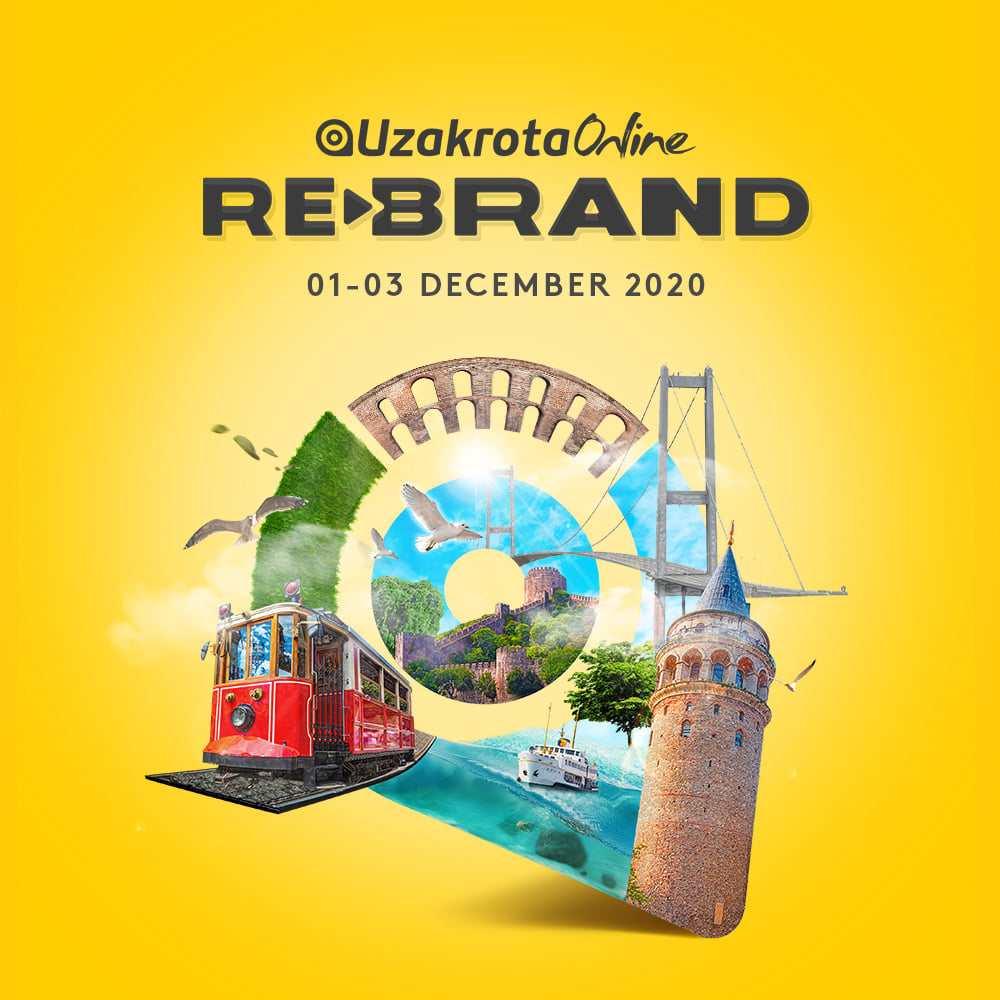 Stating that the different thematic hall concept that takes place every year in Uzakrota will continue, Gökhan Erdogan, the founder of the company, said, "This year, 6 speakers and 400 thousand people in 100 different halls including main hall, tourism initiatives, technology hall, MICE hall, marketing hall and corporate travel hall. we will host. Probably, with these numbers, we will have realized the largest online tourism event in the world. " He made a statement in the form.
Wolf Paunic, President of Trafalgar, the world's largest travel agency, Filip Boyen, CEO of Forbes, Istvan Ujhelyi, President of the European Parliament Travel Commission, Michael Ros, CEO of hotel reservation platform Bidroom, Spain and Latin America's largest OTA Ricardo Fernández Flores, Managing Director of Destinia, Manoj Agarwala, Deputy Managing Director of Redbus, India's most innovative OTA, Amit Taneja, Deputy General Manager of Cleartrip, another great OTA of India, Jolly Tur CEO 'Su Mete Vardar, Head of Corporate Marketing and Distribution Channels of Turkish Airlines, Mert Dorman, CEO of Dohop, the world's largest meta search site, David Gunnarsson, Pegasus Airlines Deputy General Manager Güliz Öztürk, Corendon Airlines Group CEO Yıldıray The event will feature 400 high-level speakers, including Karaer and CEO of Kiwi.com, the world's most important OTA, Kiwi.com, and 400 stands and 100.000 tourism professionals.
The online event is expected to draw participation from Online Travel Agencies, Airlines, Hotels, Travel Agencies, Airports, Travel Tech Startups, Hospitality Investors, Venture Capitalists, Tech Companies and Distribution Tech Companies.