Wuhan, the capital of Hubei Province and one of the top 10 outbound generating markets in China, is set to host its first international travel and tourism exhibition in the city in November 2017.
Wuhan International Tourism Expo (WITE) 2017 – the first dedicated international tourism expo – will be held at the Wuhan International Expo Center from 23 – 25 November 2017. The three-day event, open to trade visitors on the first two days and to the public on the last day, will be the vital catalyst for further development in the tourism market in central China.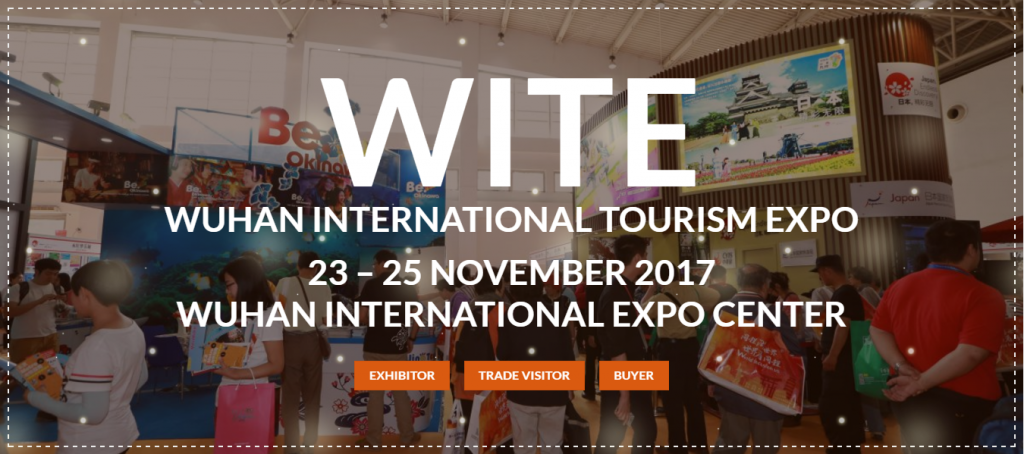 With an estimated exhibition area of 10,000m2, WITE 2017 will feature more than 300 exhibitors from across 30 countries such as Ghana, Malaysia, Malta, Singapore, Sri Lanka, and United States of America. The expo is expected to attract over 4,000 trade visitors, comprising executives from Clubs and Resorts, Corporates, MICE, OTAs, Trade Associations, and Travel Agents and some 10,000 public visitors on the last day.
Wuhan, also known as "Chicago of China" due to its significant role in domestic transportation, is fast developing into an international aviation hub in Central China under the Chinese government plans to bring the air transport sector up to speed. Thus, any new reform policies will be first trialled in Wuhan before rolling out nationwide.
Wuhan Tianhe International Airport is currently serving air routes to 45 international and 66 domestic cities. From January to April 2017, the airport alone had handled 7,598,800 passengers. With the opening of more new air routes and flight frequencies, this two-runways airport is targeted to handle some 36 million passengers by the year 2020 and 70 million passengers by 2030.
"Wuhan is one of the fastest growing outbound tourism markets and it ranked ninth in China's outbound generating market in 2016," said Edward Liu, Group Managing Director of Conference & Exhibition Management Services (CEMS).
On the first day of WITE 2017, there would be a panel discussion featuring eminent leaders in the aviation industry from ASEAN and China, covering the scope on General Aviation industry in both regional and worldwide perspective.
The focus on the second day's forum will on the big data and analytics as well as the latest travel technologies that are being implemented across the global tourism industry. There would also be specially curated workshops running concurrently with the exhibition to provide attendees with relevant industry updates and knowhow.
Prior to the event, CEMS will be running pre-event roadshows in various cities and regions within China to create awareness for WITE 2017 and the concurrent forums. Participating exhibitors will be invited to join the pre-event publicity campaigns to attract buyers.
Exhibitors and registered buyers can look forward to an enhanced business matching experience through comprehensive one-on-one meetings interaction technology to efficiently schedule and conduct meetings online.
More details about WITE 2017 can be found at WITEchina.com