READY TO BOOST YOUR NETWORKING POTENTIAL IN ISTANBUL?
ACE of M.I.C.E. is the leading MICE industry tradeshow of Turkey and the surrounding region gathering MICE professionals for six years since its launch in 2014. The show is gearing up for its sixth edition on 20-22 February 2019 at Istanbul Congress Center (ICC) – Istanbul, Turkey. ACE of M.I.C.E. will welcome around 250 exhibiting companies and 200 International and 500 local buyers will be hosted to engage B2B meetings with the exhibitors.
For its sixth birthday, ACE of M.I.C.E. has renewed its face and will be hosting the global MICE industry with a new design that has developed under the motto of, 'Connecting Dots'. As being the foremost B2B platform of the regional MICE industry, the trade show will be gathering professionals in an intensive 3 day program which is full of networking and business interactions. Besides thousands of B2B appointments will take place during the show, participants will enjoy fascinating sessions in the Speakers' Corner and various networking events.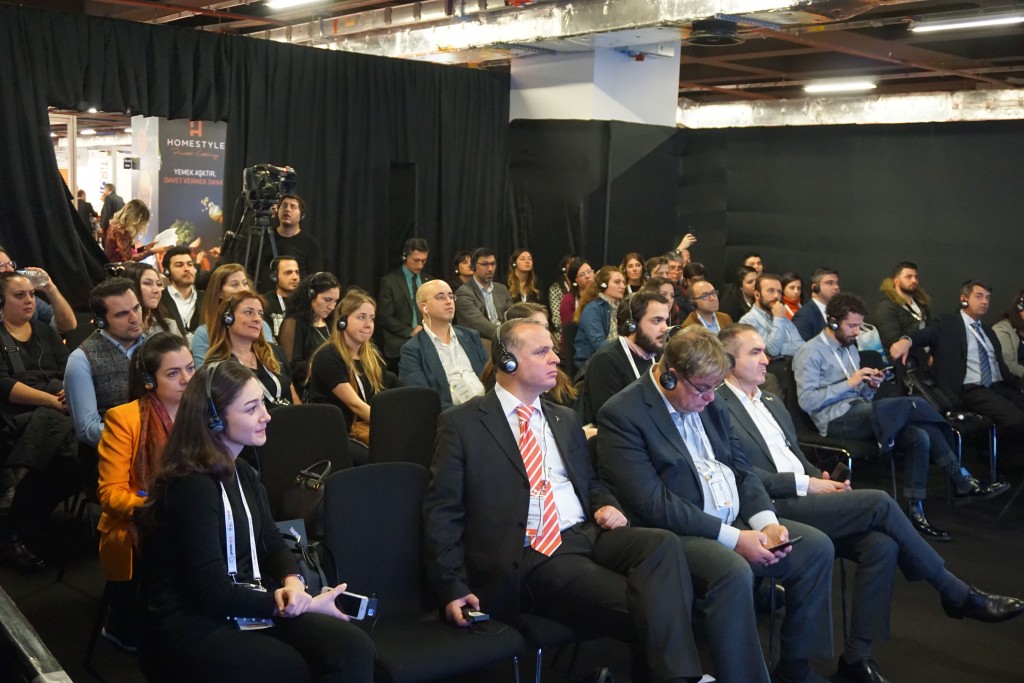 Since 2014, ACE of M.I.C.E. has attracted global and local MICE industry as the show continued to grow every year. For its international recognition, ACE of M.I.C.E. has partnered with different international associations and industry actors such as, ICCA, UNICEO, MPI, IAPCO, SITE, MPI, EMA, ISES. In 2018, 155 International Hosted Buyers from 41 countries and 450 local buyers participated to the ACE of M.I.C.E., 220 firms exhibited and the show hosted more than 10.000 professionals.
2019 Speakers' Corner Program: If You Want to Hear From the Best!
Participants of the ACE of M.I.C.E. will have the privilege to attend insprings sessions of the Speakers' Corner Programme and to hear from the best.
Professionals of the top global event companies and organizations are lined up to talk at the Speakers' Corner and to deliver their unique expertise on various topics. Speakers include Jason Popp, International Executive Vice President at GES;  Gregory Crandall, Brand Engagement Director at PICO Global;  Anna Ratala, Head of SLUSH Singapore; Johanna Marsal, Senior Producer at Moment Factory; Caspar Mason, Creative Strategy Director of Jack Morton Worldwide; Tahira Endean, Author of Intentional Event Design;  will be there at the Speakers' Corner to address the ACE of M.I.C.E. audience.
ICCA Panel that will host directors of convention bureaus and tourism authorities as well as an Esports Panel gathering most influential shareholders of the Turkey's esports industry will be part of the program.
IMPORTANT DATES:
 Hosted Buyer Applications: 24 September 2018 – 4 February 2019
AMEzing Party: 21 February 2019
Gala Dinner: 20 February 2019
For further information please contact:
Cagkan Ozturk: cagkan@turizmmedya.net