In what seems like perhaps the first travel-tech conference of 2019 in India, the Travolution Asian Summit will be organized at Le Méridien, Windsor Place in New Delhi on 15th January, Tuesday. The Asian leg of the Travolution Summit is being organized by Jacobs Media Group, one of the largest Travel & Hospitality B2B media companies in Europe.
The summit will feature sessions on Market Insights Through Data and Analytics, Aviation and Technology and Tour operators and suppliers. Some prominent names from the travel industry across India and Asia will be present at the day-long event.
The pioneer of online travel in India, Deep Kalra founder of MakeMyTrip will be featuring in the inaugural session. Karla has been vocal about online hotel bookings leading the next round of growth for MakeMyTrip.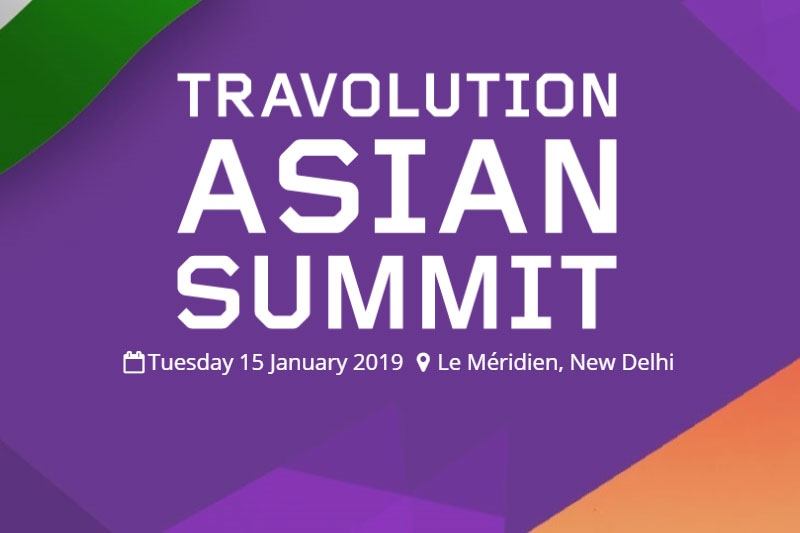 In a recent conversation at WiT Singapore 2018, Deep Karla had quoted, "We have so many new people, both young and those who have never bought [travel] online before, coming to buy online. Every year, we have 10 million youngsters who get into their first jobs in the country and for these folks, being online is almost second nature".
Kei Shibata, Co-founder & CEO at Venture Republic Global Pte Ltd. is also expected to speak at the summit. Venture Republic runs "Travel.jp" and "Hotel.jp" two of the leading online travel websites in Japan.
CEO of Yatra.com, Dhruv Shringi will also be participating in the summit. Dhruv has been instrumental in growing the company from its launch in 2006 to over 2400+ people, making it one of the largest online travel agencies in India.
For sponsorships and delegate bookings please visit: travolutionasiansummit.com