If you're a sustainable tourism startup looking to scale your business plan, Booking.com has rolled out a 3 week accelerator program, Booking Booster Program which starts next year in Amsterdam during May 2019. The program offers a multitude of one-on-one sessions on leadership, marketing, product development and a dedicated Booking.com mentor during the program as well as for a period of one year.
Watch the YT showreel of Booking.com Booster Startup 2018 to learn more about the program.
In addition to the accelerator program, the startups will also have the opportunity to pitch for a share of the €2 million fund available. Applications for the Booking Booster opened earlier in November and are running until 2 December 2018. Find more information about the program and application process on https://booster.bookingcares.com/.
With growth in international tourist arrivals to over 1.3 billion in 2017, UNWTO forecasts the sustainable tourism sector to grow year-on-year at 3.3% for the next 12 years. By 2030, around 1.8 billion tourists are predicted to cross borders.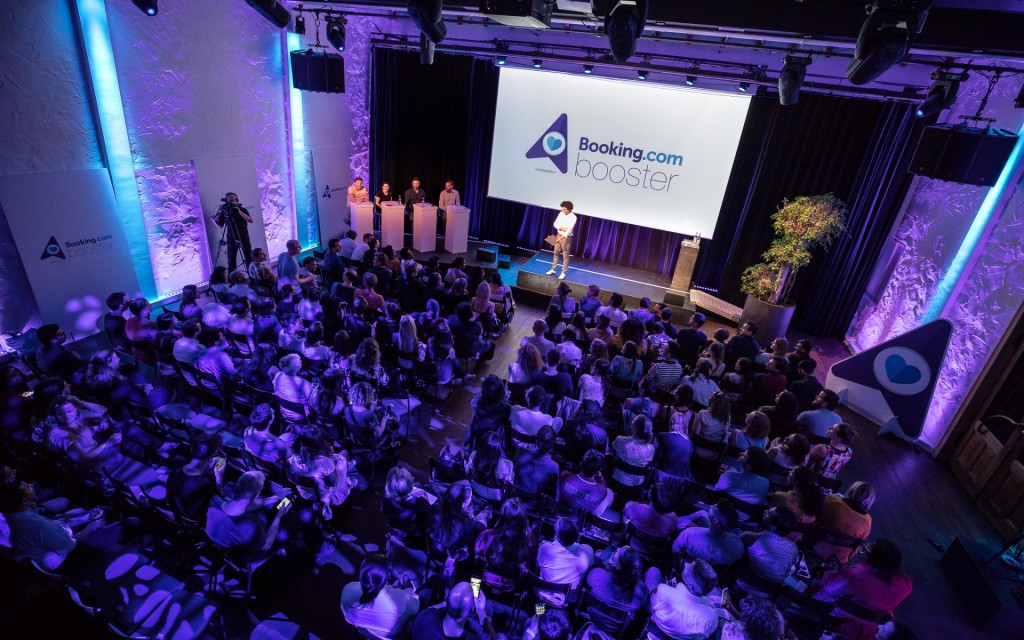 Gillian Tans, President and CEO of Booking.com stated, "Going into the program's third year, we are increasingly impressed with the amazing entrepreneurial spirit of the startups who apply for Booking Booster and the inspiring innovations they are developing in key areas related to tourism dispersal, creating new economic opportunities for women, promoting inclusive growth for under-resourced communities and developing cutting-edge technical solutions that help keep destinations happy and healthy in every corner of the globe". "We truly believe in the power of technology to transform how we all experience the world for the better, and are looking forward to supporting the next wave of change-makers who are seeking to have a lasting, sustainable impact on the travel industry at large."