The second edition of Travel Trade Maldives (TTM) is all set to kick-start in May, promising to bring together a global network of travel professionals from resort properties and international trade agencies, including leading travel operators and travel agents, media partners, international airlines and key industry stakeholders, on one platform.
Here are the top reasons why you should be heading to TTM this year-
#1. The only event exclusive to Maldives
This is the only travel trade show in the world exclusively dedicated to selling Maldives. Additionally, as part of the event this year, the Maldives Dive Expo has also been announced for 2nd and 3rd May, 2018. The Expo aims to create a world-class platform for industry players to better engage with each other, connect with suppliers and dive operators, along with the existing dive schools.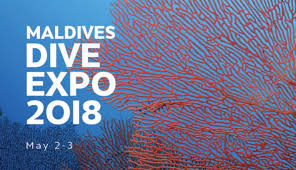 #2. Build a strong online presence
By registering for the vent, get a chance to complete your company profile, including images, videos and press releases, for buyers and travel professionals to view and choose from.
#3. Intense PR exposure
You will have the opportunity to work with TTM's PR team to widen the reach of your brand message and stories, thus targeting your key markets in the most efficient way.
#4. Network with the media
Meet and greet with journalists and bloggers from top travel publications and get your brand worldwide exposure.
#5. Connect with buyers before the event
The exclusive Connect software will allow you to search and connect with buyers, visitors and other exhibitors, even before the event begins.
The first edition of TTM in 2017 had witnessed a gathering of over 400 industry professionals. Registered users conducted over 3,000 pre-scheduled meetings with the most influential decision makers in the industry for two days, discussing close to $1 billion worth of contracts.
The TTM 2018 event has been extended to a 3-day event to increase the number of pre-scheduled meetings among exhibitors and agents alike. More than 150 properties from Maldives are expected to participate, while over 200 operators, agents and media are expected to be in Maldives for this event. The registration for the event ends on February 15, 2018.