The travel and tourism industry is the second fastest growing sector globally. According to Skift report, its GDP was nearly $2.4 trillion in 2014 i.e.representing 3.1% of global GDP. Observing this exponential growth, many travel startups have come into existence in the past few years.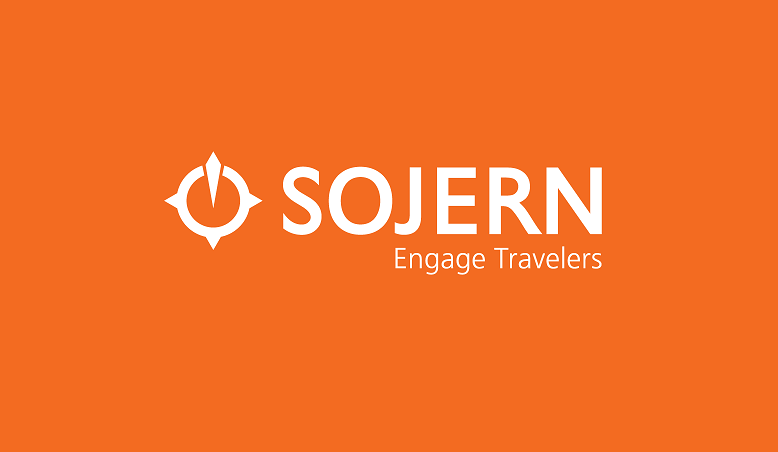 Sojern – the world's leading data-driven performance marketing engine – has recently published its periodical report which analysed travel behaviour in five regions: Asia-Pacific, Latin America, Europe, Middle East & Africa, and North America. This report mostly focused on the travelling behaviour of individuals from October to December 2015. We have listed below few key points for your easier understanding:
North America
Many international travellers have showed interest in visiting North America. The most searched destinations of this region were Chicago, Las Vegas, Los Angeles, Miami and New York City.

In winters, most of the inbound travellers were inclined to experience the breathtaking beaches of North America. From July to November last year, innumerable US travellers booked trips to Miami and Ft. Myers. Also, they visited summer destinations like Cancun, San Juan and San Diego. 55% of all such trippers were solo travellers and one-third of them opted to travel as part of a couple. New York City and Las Vegas were ranked in the top five for international hotel destinations.
Latin America
Focusing on hotel trends of last year, the top two domestic hotel destinations for Mexican travellers were Cancun and Puerto Vallarta. For Brazilians, the top two hotel destinations were Rio de Janeiro and Natal. The chart below further elaborates this information: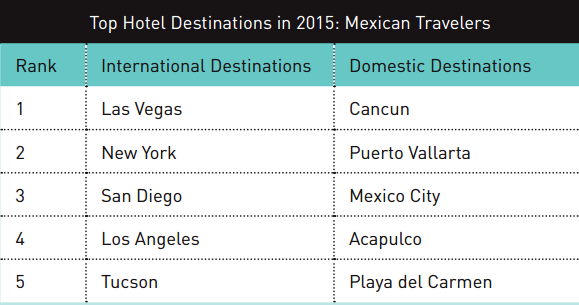 It has been observed that Miami is rapidly shaping up as the number one searched destination for travellers of Argentina, Brazil and Colombia this year. Cancun makes into the top five list of destinations for Mexican, Argentinean and Colombian travellers.
Europe
The most searched European destinations by international travellers were London, Amsterdam, Paris, Lisbon and Barcelona. During winters, many Europeans prefer visiting Dubai and Bangkok. Other popular destinations are Barcelona, Malaga and Alicante. On the other hand, French and German trippers showed keen interest in visiting Bangkok during winters. Dubai was the second most visited place for German travellers and Barcelona for the French travellers.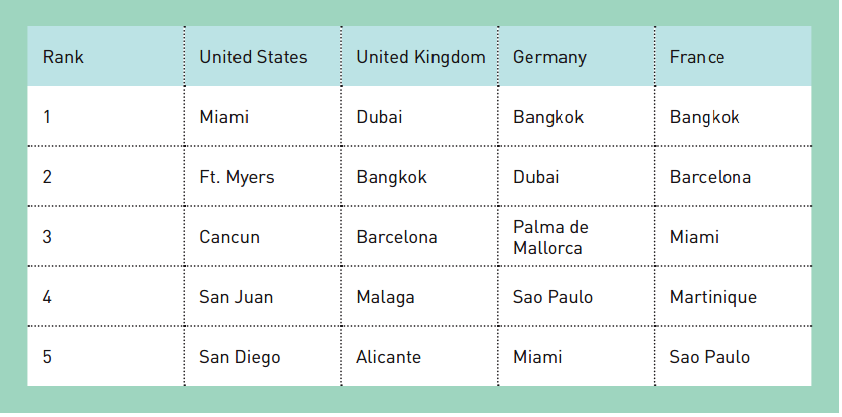 Interestingly, 47% of UK travellers, 48% of German travellers and 45% of French travellers opted to explore different international destinations as a couple.
Middle East and Africa
In the Middle East, people prefer travelling with families. Saudi Arabia and Israel showed the biggest shift towards family travel in summer with peak shares of 22% of all travel interest for Saudi Arabia in July and 20% for Israel in August last year.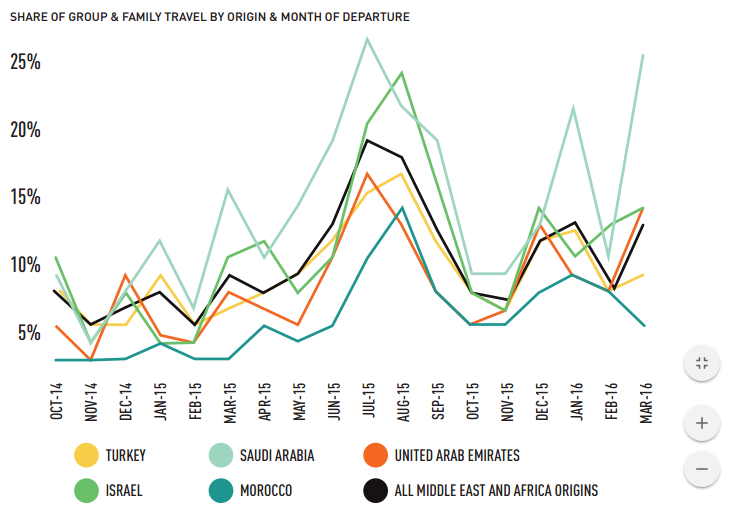 Turkey and Istanbul were considered to be the top destinations from July to September, 2015. In this year, India and Philippines are predicted to be the top two destinations for outbound travellers from Dubai. The top destinations for African outbound travellers are listed below: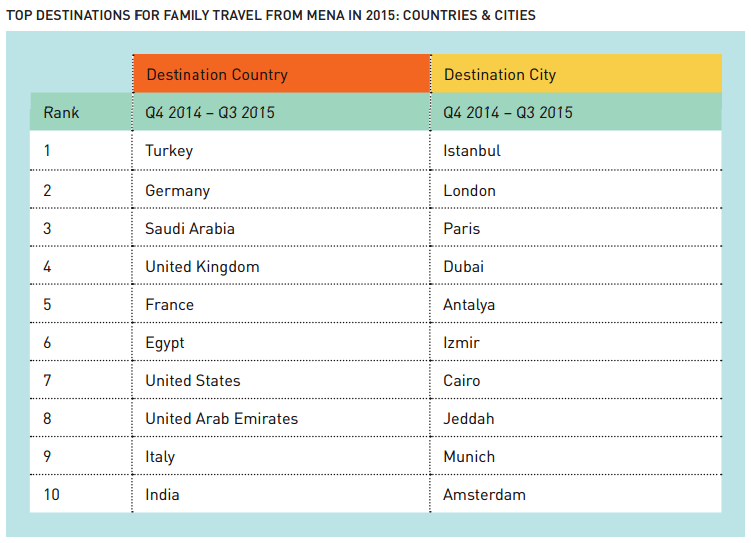 Asia Pacific
The most searched destinations in the Asia- Pacific region for international travellers are places like Hong Kong and Bangkok. The approaching Chinese New Year will be a good time for the Asia-Pacific travel market. According to the report, the travel searches have increased by about 240%. This number is likely to increase as many travellers will be booking last minute trips. More than 75% of all trips searched are for 4-10 days.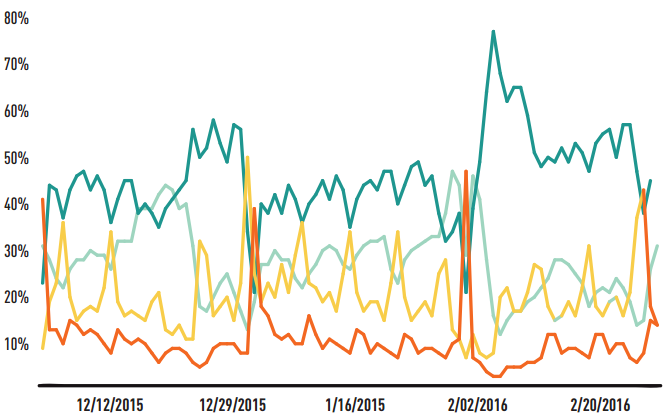 To obtain detailed report of Sojern click here.