Hospitality sector has been thriving to enhance any experience a guest has for better and the best. The times have witnessed clever ways how hotels have evolved riding on the wings of technology. And in amidst all the chaos, basic methods rose up to bring that dazzling idea to create a ripple effect.
Messaging services, a basic method, has been used by the industry for far too long. This simple communication channel has seen hotels engage customers like never before.  While most hospitality companies still handle the majority of customer service enquiries over the phone, email, and social media channels, brands looking to stay ahead of the curve have also been turning to mobile messaging apps.
For hotels, messaging allow a single staff member to interact simultaneously with multiple customers, not just one over the phone. On both ends, all correspondence is housed neatly within a single conversation so it's easy to track customer history.
Here's how hotels are using messaging services to create a brand around their name-
Marriot's in-house messaging app
Marriot has come up with an in-house messaging app for the Marriot Reward, an award-winning loyalty programme that rosters more than 50 million members since last May.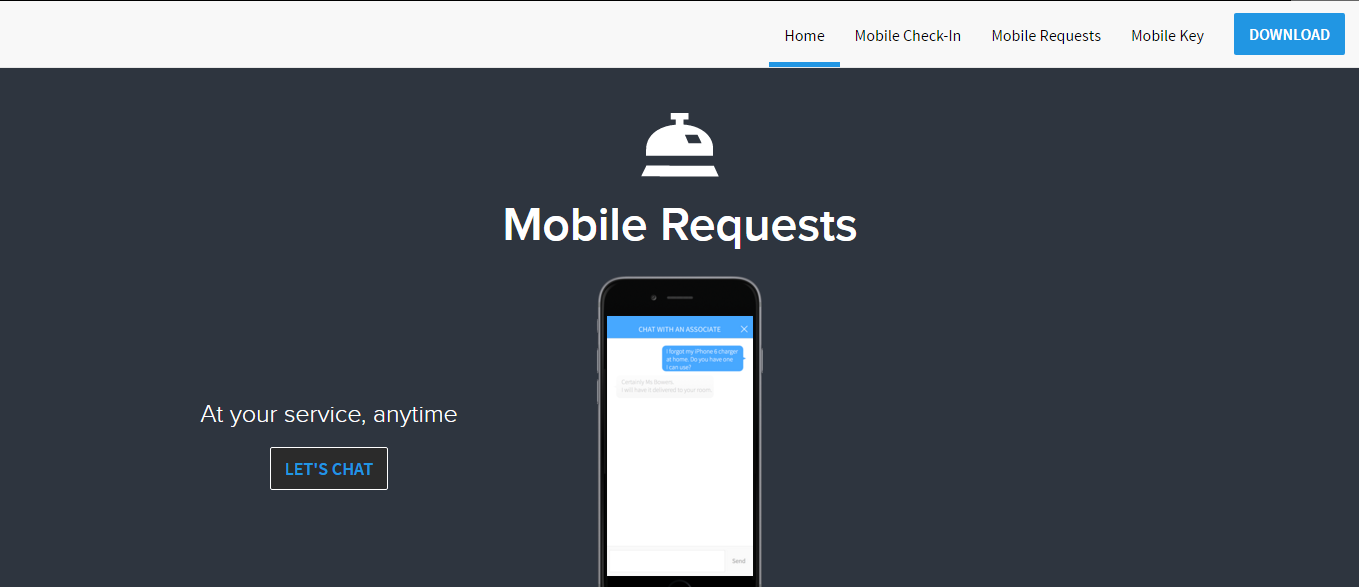 The members can use Mobile Requests to ensure that they have everything they need for a comfortable stay. Marriot International extends this service in five different languages at selected properties within its JW Marriott, Autograph Collection, Renaissance, Courtyard, and flagship Marriott brands, and will soon expand it to others.
Sheraton's Whatsapp grouping initiative
Sheraton Frankfurt Airport Hotel and Convention Centre adopted Whatsapp as a channel of the communique to all the consumers. Hotels adopted the app and include their mobile number along with the WhatsApp logo on their website, and also on their Facebook page and other social media profiles.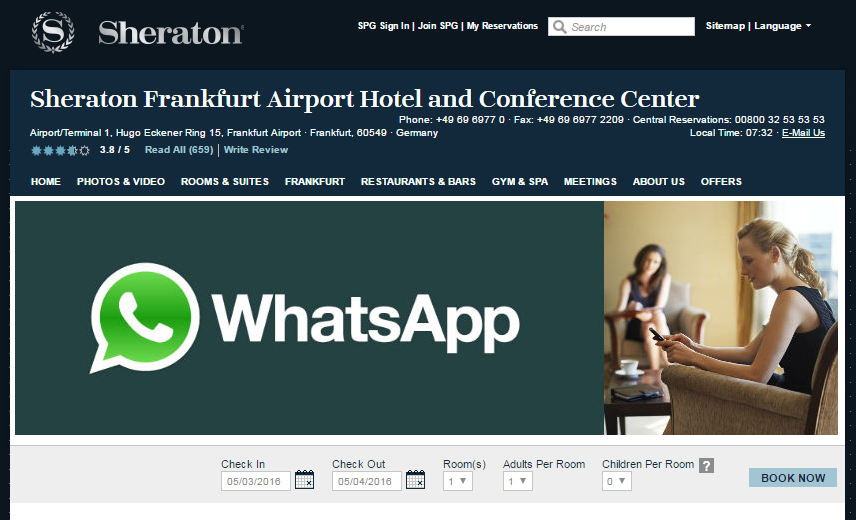 Once established, a hotel's WhatsApp account was even used to create groups, like for members of its loyalty programme, making it easier to reward them with exclusive incentives and drive customer retention.
Hyatt's Facebook Messenger engagement
Hyatt has recently started testing Facebook's Messenger for offering services to the customers. Although the hotel has been using social media (Hyatt Concierge on Twitter) for reaching out to their guests.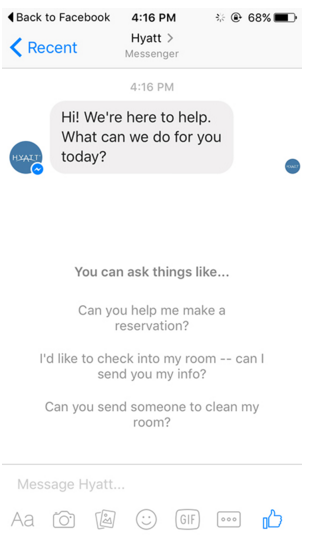 Facebook's Messenger for Business, launched earlier this year, provides a one-on-one real time interaction with customers as they're experiencing a brand. Customers can file room service requests, complete reservation requests, get provided with local weather updates.Guests can also reach out with questions themselves, as they simply need to have the app installed on their smartphone.
Loews' Zingle partnership
Loews Hotels and Four Seasons Philadelphia, are tech-savvy brands that partnered with a personal texting service called Zingle to explore in-house messaging using third party app. Once you check in, the hotel will register your phone number to your personal "service on demand" profile. You will then be able to text any request, whether you are inside or outside the hotel, for your entire stay.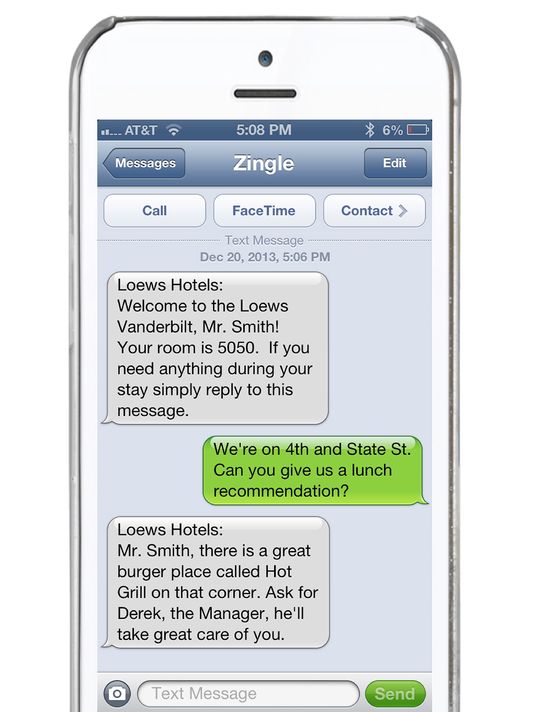 The hotel guarantees that your text will be answered within four minutes. 400 hotels have used Zingle for its parking service, which allows them to text when they want their cars out of the parking garage.
Chicago Athletic Association's initiative to improve TripAdvisor ranking
Chicago Athletic Association used messaging service so as to amplify their TripAdvisor ranking. This allowed hotels to identify service failure while the guest was still on the property, mitigating the risk of negative reviews that stem from unknown service issues.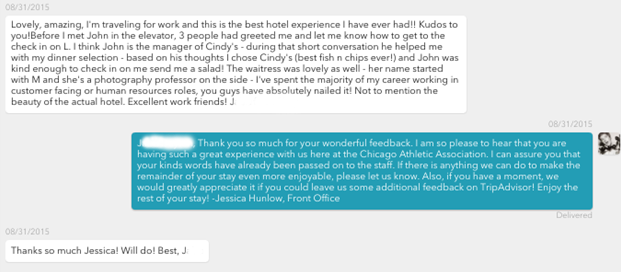 It also empowered hotels to satisfy guests, identified which guests were likely to leave a positive review, and encourage them to share their experience on TripAdvisor.
These were classic examples where the giants experimented with messaging apps and engaged customers actively. This trend is yet to pick up in India and the hotels could actually learn from these basic methodically used communication channels. Hotels could engage their customers day before their arrival, by asking the time they would check-in or concierge services they'd like to avail.