Digitisation has paved its way through the travel world, to emerge as the new reality to enhance and redefine the customer experience. The World's Most Influential CMOs Report (2018) published by Forbes reveals how business leaders must embrace "digital transformation with a customer-first mindset." Keeping in mind the proliferation of travel-tech industry in India, we are delighted to bring to you 'Travel Technology Track 2019' – an initiative by OTM & TravHQ to commemorate this revolution.
A gateway to India's largest travel markets, OTM has been acclaimed as India's leading travel-trade show and is showing its prominence across the Asia-Pacific region. As per statistics, around 50+ exhibitors from overseas countries, 25+ national tourism boards and 400+ hosted buyers had participated in the 2018 edition of OTM. OTM 2019 will be organized from 23-25 January at Bombay Exhibition Centre which will host qualified buyers from travel trade, business world and film industry from major cities across India.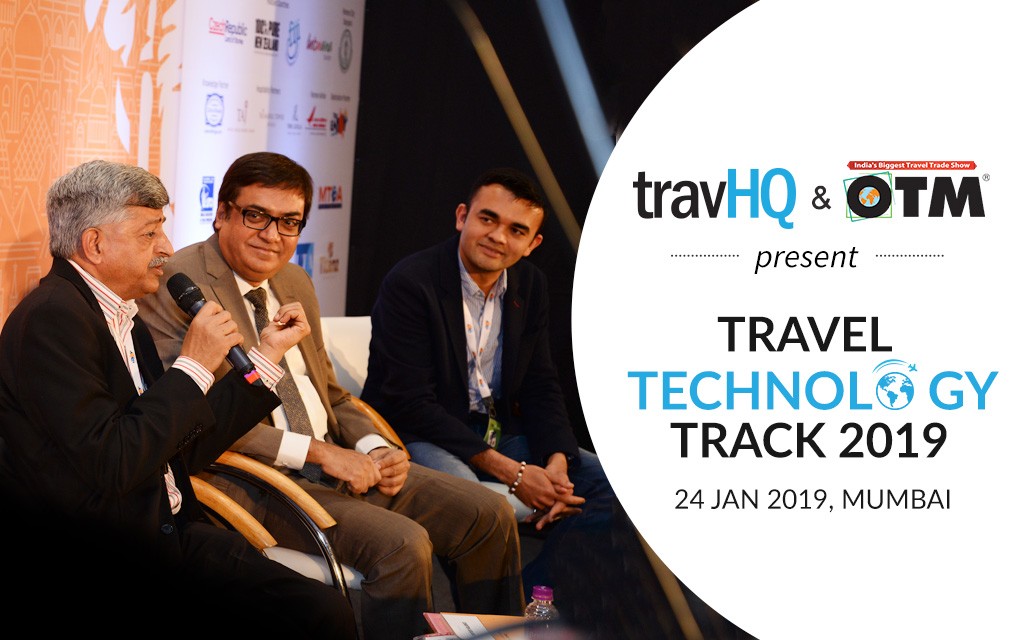 Travel Technology Track at OTM Mumbai will showcase innovative travel solutions, panel discussions with industry thought-leaders and digital skill development workshops for travel trade industry – all under one roof.
Here are few highlights of the session:
Industry Knowledge Panels – Featuring elite experts from India's hospitality industry, travel agencies and OTAs
Skill Development Workshops for Travel Industry: From decoding analytics to harnessing mobile platforms and many more
Travel Innovator Showcase: 10 minutes dedicated presentation/pitching slot
Sponsor branding opportunities across the OTM event
Showcase your travel-tech offerings at APAC's largest travel industry event
To participate, you can sign-up here. For sponsorship opportunities, visit this link.