Do you live in Malaysia? Did you recently travel to the country? Are you planning to do that soon? If the answer is yes for any of these questions, you can take part in the #BeautifulMalaysia photo contest recently introduced by Tourism Malaysia. They are inviting people to share their Malaysia moments over Instagram or upload them to their website and they will pick a winner every week. The contest will run for 12 weeks starting from 15th June till 20th September.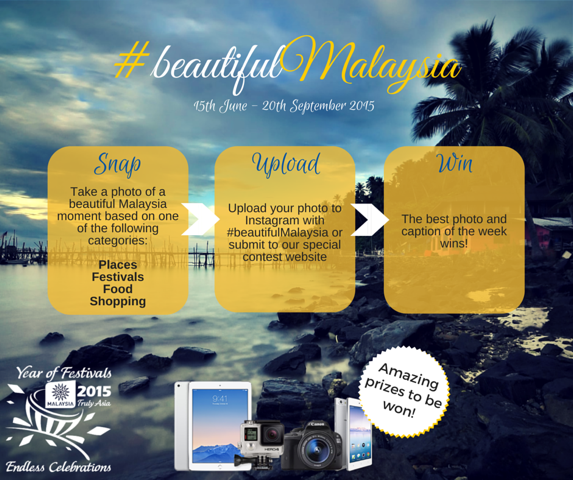 Tourism Malaysia is strongly trying to promote the country as a prominent tourist destination. They have lined up various carnivals and events with multiple partners for this year. The #BeautifulMalaysia photo contest is open to people all over the world and with the hashtag being used throughout the campaign over social media platforms, it is sure to generate some buzz. This in turn will help promote multiple Malaysian destinations.
You will have to submit your photos that capture the beauty of Malaysia in any of the following categories- places, festivals, food or shopping. To participate through Instagram, you will have to post the photos with #BeautifulMalaysia hashtag, a nice caption and tag malaysia.truly.asia. It goes without saying that the photos should be relevant to one of the categories. If you don't use Instagram, you can participate through the website. The entries will be judged on the basis of creativity of the photograph, caption and its relevance to the category. The prizes include Canon EOS 100D DSLR, iPad Air 2, Oppo R5 mobile phone and GoPro Hero 4. There will be a different prize for each week so you can consider spreading out your entries across multiple weeks.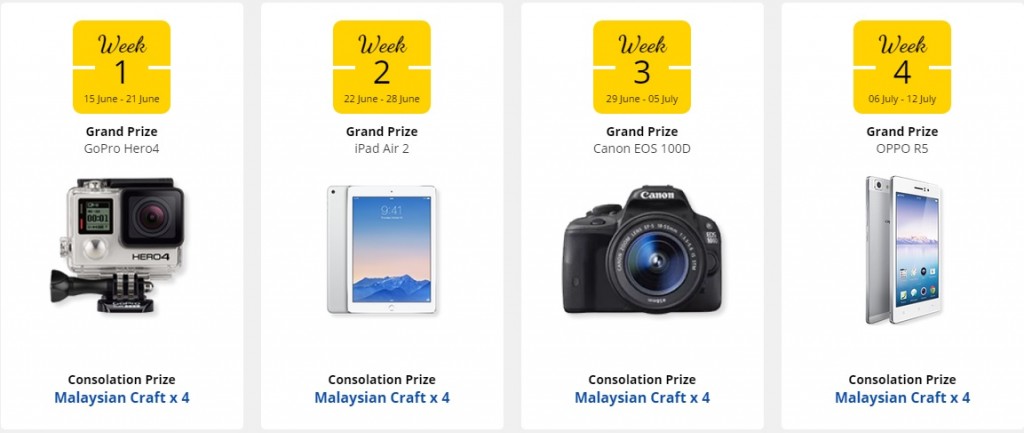 Apart from the photo contest, they will also introduce #BeautifulMalaysia postcards that will be distributed at selected airports across the country. The winning photos from the contest will be displayed on these postcards once the campaign comes to an end.
The campaign is working well for them and has already generated good amount of activity around the hashtag. The last time we checked, there were over 7K photos on Instagram with the hashtag #BeautifulMalaysia and on Twitter, the posts with the same hashtag generated over 180K impressions (Source: Tweetreach). This campaign is a good initiative by Tourism Malaysia and other destination marketers can also do something similar to promote the destination. You can browse the photos shared over instagram by following #BeautifulMalaysia.
So what are you waiting for? Pick your best Malaysia moments pictures and start posting.
(Featured image: Image by martin.coppola)