Conference & Exhibition Management Services (CEMS) announced the launch of its 2nd edition of Beijing International Travel Mart (BITM) 2018 at CEMS' Appreciation Dinner 2018 at the Kempinski Hotel Beijing, China on 16 January 2018. The event was attended by country representatives from some 30 different national tourism organisations and embassies in Beijing, representatives from local associations including the China Council for the Promotion of International Trade (CCPIT), Beijing Tourism, China Association of Travel Services (CATS) and the Wuhan Tourism Association, and hosted buyers, local media partners and supporting partners.
The 2nd Beijing International Travel Mart (BITM) 2018 will be held at China International Exhibition Center (CIEC), Beijing from 5 to 7 September 2018. The three-day event, open to hosted buyers and trade visitors on the first two days and to public visitors on the last day, is a key highlight of the current 2018 EU-China Tourism Year and Canada-China Year of Tourism 2018 initiatives.
Covering a gross area of 4,400 square metres, BITM 2018 will feature over 200 international exhibitors from over 25 countries. The countries of Europe are expected to form a significant EU Pavilion to highlight the touristic attractions and programmes in line with 2018 EU-China Tourism Year. In addition, the event is expected to attract some 400 local buyers and is projected to attract 3,000 trade and public visitors from the MICE, OTAs, travel agents, corporates and trade associations.
To accentuate the objectives of the 2018 EU-China Tourism Year initiative, a panel discussion on the first day of the BITM 2018, would feature prominent captains of industry from both Europe and China who will explore extended cooperation between the two regions. Another forum on the second day would be dedicated to the latest travel technologies that are being implemented across the global tourism industry. There will also be specially curated workshops running concurrently with the exhibition to provide attendees with relevant industry updates.
Exhibitors will be delighted by the customised business matchings through a one-on-one meeting interaction technology to maximise the efficiency of their pre-scheduled appointments with the preferred local buyers. With this, exhibitors and buyers can expect to have fruitful discussions and collaborations at these meetings.
Beijing, the capital of China, is the world's third most populous city and is ranked one of the top 10 cities of China's outbound generating markets for year 2017. By 2022, the number of Chinese outbound tourists will more than double that of the outbound tourists' number in 2017.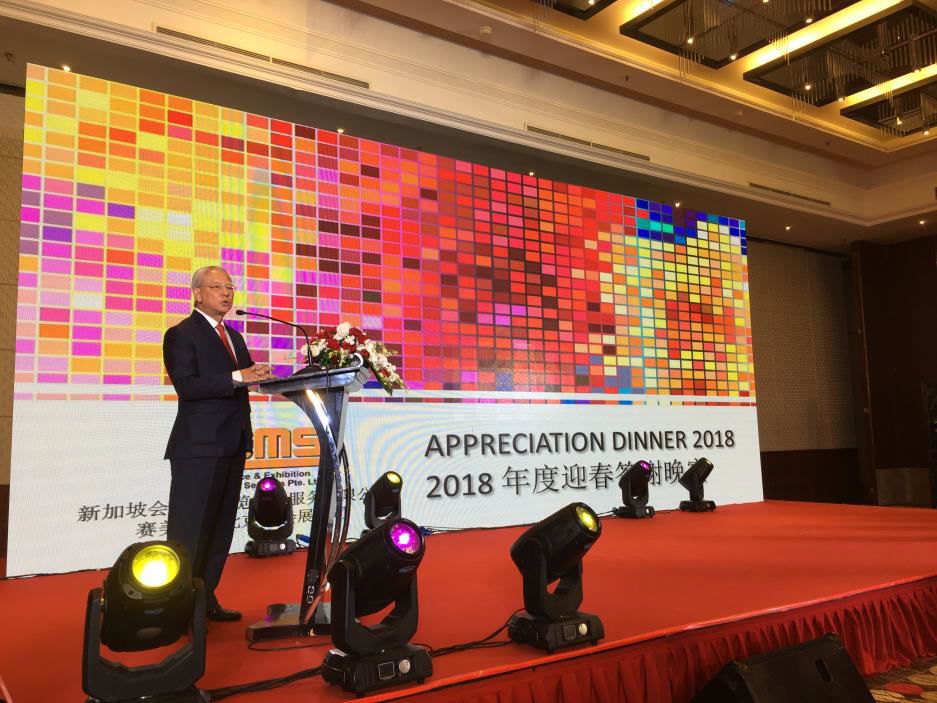 "China's ever-growing outbound travel and tourism market is becoming increasingly diverse and dynamic. BITM 2018 provides a globalised one-stop sourcing platform for exhibitors, quality buyers, international and local media, as well as other stakeholders within the tourism industry to effectively reach out to the Chinese travel market," said Edward Liu, Group Managing Director of Conference & Exhibition Management Services (CEMS), the organiser.
CEMS is the founder of the Beijing International Travel Expo (BITE) series held in Beijing, China and has an impressive track record of over 13 years of continued success in the tourism exhibition. CEMS has an impressive portfolio of 25 successful professional international tourism exhibitions such as BITE, CGITE, XSPRITE and CITE, drawing participants from across 80 countries over the last 15 years.
For more information on the 2nd Beijing International Travel Mart 2017, please visit www.BITMChina.com