Last month, the African continent was abuzz with 13th edition of Meetings Africa hosted in Sandton Convention Centre in Johannesburg from 26 to 28 February 2018. The premier business event in the region gave a fascinating overview of MICE business opportunities in South Africa and the continent. It included exhibitor from over 21 African countries drawing more than 3000+ business delegates.
To give a sheer perspective of how big the meetings sector in Africa is, it's currently accounting for R155 billion of South African GDP thereby leading to immense growth of the tourism economy in the African continent.
The Meetings Africa 2018 show was professionally organized, the facilities were truly world class and gave the business-world a real insight on how South Africa is gearing up to increase the MICE trade amidst news and reports of water crisis and Day Zero in Cape Town. First up, Day Zero is a beautiful case-study on how SA Tourism is using it as an opportunity to create awareness around water conservation via series of conferences that are being hosted in the coming months. Throughout the show, there was strong focus on water-wise tourism, encouraging more responsible tourism, a practice that ties in aptly with Meetings Africa being a sustainable show. Some innovations such as waterless sanitizers, targeted messaging for business-delegates have helped immensely in improving the current situation.
Carefully crafted meal vans at the spacious lunch area, dedicated hot desks for the media with facilities for light snacks and pre-post fam trips gave a fantastic insight into the South African business economy. The convention centers across the country are equipped with facilities to host large-scale conferences and host global business delegations.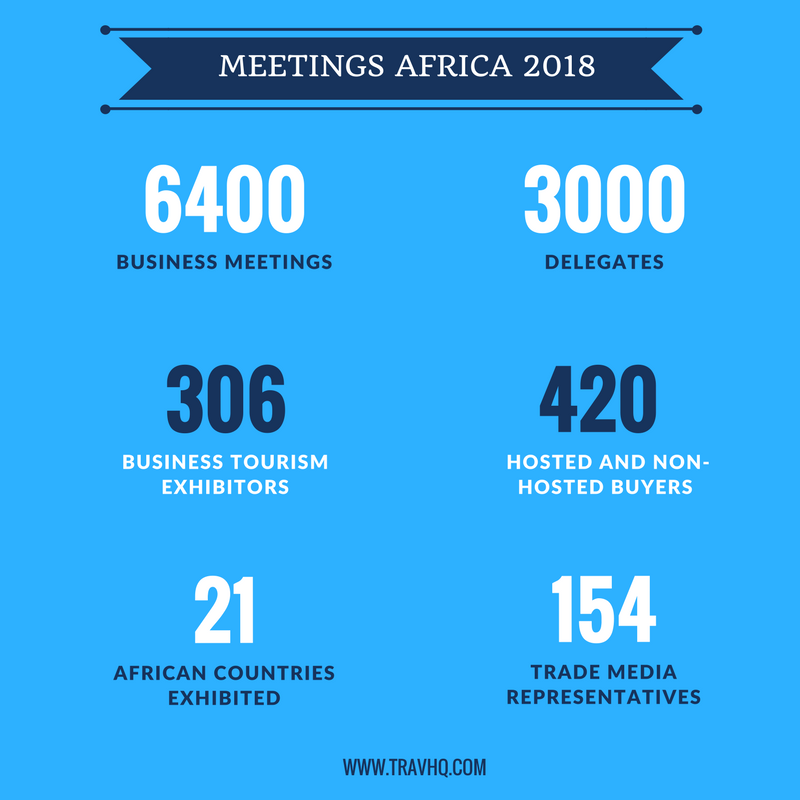 The MICE industry across the world can also take some lessons from South Africa on how to encourage tourism SMEs and provide an interaction platform. 15 South African small businesses from across the country, through the Tourism Incentive Programme (TIP), received bespoke training and insights on shared economic opportunities, and were also given an opportunity to exhibit at the Meetings Africa 2018 show.
The success of Meetings Africa 2018 has set the tone Africa's Travel Indaba, the world's largest African travel and tourism trade show, which will is schedule to be organized in Durban from 8 to 10 May 2018.