YatraGenie, a bus ticketing and cab-booking company, has recently introduced YatraGenie Autos – an online demand auto-rickshaw service that can be booked through its mobile app.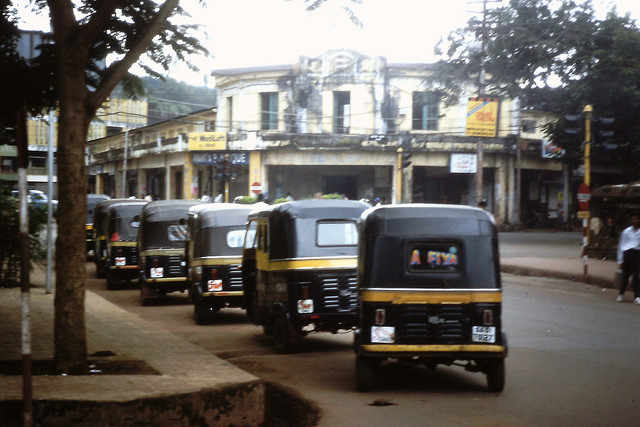 (Image: Auto Rickshaw Taxis by Andrew Bone/CC BY 2.0)
This new auto- service can prove really cost-effective for the travellers as it will allow them to book an auto-rickshaw ride as low as Rs. 20 available across all district headquarters in Andhra Pradesh, Telangana and Karnataka.
As mentioned before, YatraGenie Autos can be booked through the YatraGenie mobile app only. The travellers won't have to bother about paying cash as the app features an online wallet that can be recharged through a credit/debit card or online banking. The first-time users of auto-rickshaw rides will be offered Rs. 100 cashback on mobile app download and referrals.
Renil Komitla, the founder and CEO of YatraGenie services, quoted on this business development:
"The addition of YatraGenie auto is yet another step towards providing a complete travel solution to our customers by offering all modes of local commute. This service is currently available in 60 cities. By March 2016, we will be rolling it out across all cities in South India."
YatraGenie Autos comes as an another option for budget travellers. This service will cater to the travellers who want to avoid buses and other means of public transport but at the same time travel at a cheap rate.
YatraGenie, launched by Renil Komitla in 2013, is gradually gaining a strong foothold in the travel industry with over 3 lakh successful cab bookings and 2.5 lakh mobile app downloads. By the end of 2015, YatraGenie aims to expand in 100 cities. It has already received a sum of $5 million and $25 million in two rounds of funding for its expansion plan. The company expects to operationally break even by March 2017 and become a profitable business later.