Virtuoso, an international network of luxury travel agencies, is inviting travel tech start-up companies to enrol for their 2017 Incubator program. The mentor focuses on tools to develop enhanced advisory productivity and client service as it enters its third year.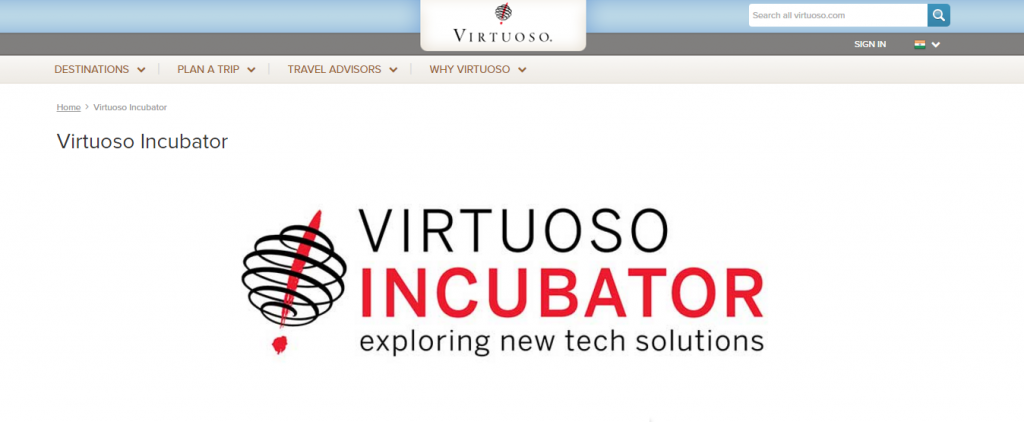 Virtuoso had launched industry's first formal program to foster these skill sets as it recognised the kind of gap that existed in the market. Its goal is to improve the efficacy level of the travel agency members and nurture promising tools by preserving their spirited edge.
The record-breaking program this year showcased 276 travel advisors in six countries testing solutions and providing feedback on how they currently use the technology and what they would expect from the future versions. The program enables travel technology developers to gather real-world insights into the industry and help them polish their products to increase functionality plus fulfil market demand. The testing process includes above mentioned deeds and once they are complete, the participants are considered for a full Virtuoso partnership.
"Virtuoso Incubator is at the forefront of improving the experience clients have with their travel advisor," said David Kolner, senior vice president, Global Member Partnerships at Virtuoso. "Through the program, Virtuoso travel advisors are innovating by adopting cutting-edge technology, demonstrating their flexibility and staying ahead of the curve. With the solutions curated and cultivated by Incubator, our advisors are bridging the gap between a traditional consultant and a technology-enabled advisor."
From the 2016 Incubator participants, the two who graduated successfully from the program are:
Tandem Cruise booking Engine: A B2B tool that finds, compares, quotes and cruises from a single web-based system.
Engage: An integrated chat and video communication tool that helps advisors sell immediately online on any device, and makes clients accessible to advisors anytime with a single click.
"Virtuoso not only shares our vision to empower consumers and travel advisors with real-time communication capabilities, but has also been willing to put in the time and work necessary to validate and expand this program," said Engage CEO Lief Larson. "I can't fully articulate how valuable this partnership is to us and how highly we think of everyone in the Virtuoso organisation."
The six companies that remain active in the Incubator program are Addo, Alanna, ITeXplorer, Travefy, Tripchamp, and Yonderbound. Virtuoso Incubator went into a partnership with Phocuswright Innovation Platform to locate start-ups with potential and leverage research in travel technology. It would enhance Virtuoso's reach in the world of start-ups furthering the aim to incorporate emerging travel technology companies under its banner.
TravHQ take: The Virtuoso Members lead the industry in both the quality of their businesses, and their vision and strategy for the future. They can provide a vital link to finesse business models which is definitely a plus for the participating travel technology start-ups.
The application process has started for the year of 2017 and the interested parties can show their expression of interest here. The deadline for applications is November 30, 2016 and decisions would be made by January 2017.
Source: Travel Daily News