Established in 2006 as flightraja.com, Via.com has covered great distances since its inception. In the highly competitive online travel market, Via.com proudly claims to be the only travel e-commerce company which is consistently profitable. Over the decade, the company has built a presence across six countries: India, Philippines, Indonesia, Singapore, Thailand and UAE.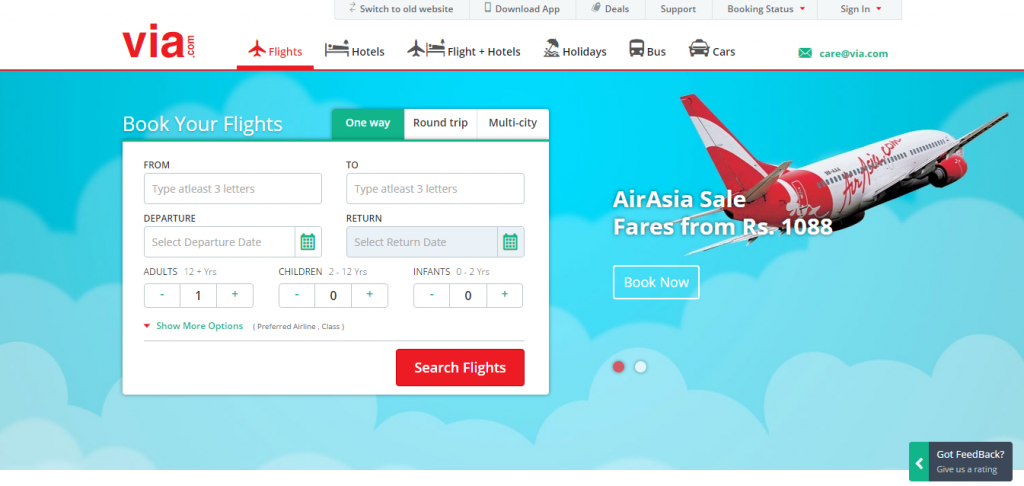 With the 10th anniversary, Via.com is looking to further expand the reach of its B2C business. In order to celebrate the anniversary and reach out to new customers, the company will be launching a five day sale starting July 22 till their anniversary on July 26. The deals will be available on all the travel services sold through Via.com including flights, hotels, buses and holiday packages.
Talking about the upcoming sale, Swaminathan Vedaranyam, Chief Executive Officer, VIA said, "The core DNA of our company is to add value to the user's experience. We are giving them a platform to explore various deals across all our channels during this period. We aim to tap users for immediate travel and upcoming holiday season. Our 10 th Anniversary Sale will provide offers and discounts across flights, hotels, buses and holiday packages."
The five day sale will also be accompanied by social media campaigns on different platforms. With the upcoming sale, they are expecting 50 million users with 200 percent rise in number of transaction during the period. The company is also expecting a significant increase in number of app downloads which has been downloaded close to a million times now. You can find more details on their website via.com.