Chengdu International Tourism Expo (CITE) 2016 was held at Century City New International Convention & Exhibition Center from 2 to 4 December. This edition of the show outdid its previous editions by attracting 400 exhibitors and 400 hosted buyers. The three-day exhibition also saw 6300 trade visitors and 12000 pubic visitors visit the show, despite the winter cold.
CITE 2016 began with an official opening attended by guests that included Director-General of Chengdu Municipal Tourism Administration Duoyang Namu, Deputy Secretary-General of Sichuan Tourism Association Xu Miao, Deputy Director-General of Chengdu Municipal Bureau of Exposition Wang Xin, Penang State Minister for Tourism Development Danny Law Heng Kiang, Assistant Director of Sri Lanka Tourism Promotion Bureau Chinthaka Liyanaarachchi and representatives of various Consulate offices in Chengdu.
A forum on the precise marketing strategies to target the 'silver generation', that followed the opening ceremony, drew a crowd of trade visitors as the speakers shared on how to customise products, destinations and packages that are more suitable for the elderly travellers.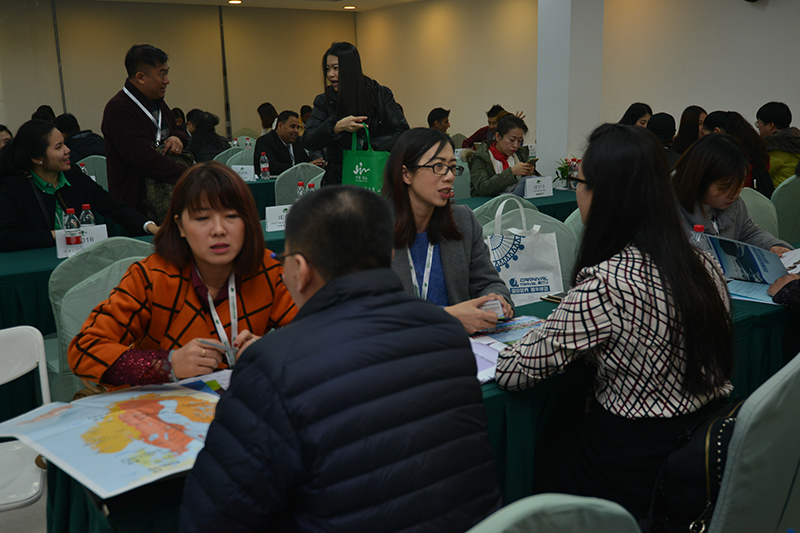 The second day of the show started with a fascinating performance by Sri Lanka, immersing the audience with the Sri Lankan culture with their cultural dance.
A forum discussing the new ways of travelling and how to bring these new ways of travelling into China and how it can gain popularity in China's tourism market, followed the performance by Sri Lanka.
When asked about his thoughts about the show, Chinthaka Liyanaarachi, assistant director of Sri Lanka Tourism Promotion Bureau, said that, "CITE is a very good platform to showcase Sri Lanka at a very high level, both onsite and on social media".
For the first time, the show was telecast live by TenCent, garnering more than 74000 views. Several exhibitors were interviewed by online celebrities during the live session.
The exhibition concluded with a Closing and Awards Ceremony on Sunday, where several awards were given out to appreciate the thoughts and effort by the exhibitors. Sri Lanka, the Country Partner, won the Most Popular Pavilion Award.
The fifth edition of the show will be held from 1 to 3 December 2017.