Changi Airport Group (CAG) announced the launch of its 'Changi Stopovers' programme, aimed at enticing passengers travelling through Changi Airport to stop over in Singapore and explore the city.
'Changi Stopovers' will be promoted jointly by CAG and the Singapore Tourism Board (STB) to overseas travellers in SGD 3.2 million (INR 16.15 crore) marketing partnership spanning two years. Under the programme, passengers who book a stopover package on the Changi Stopovers website will be provided with complimentary one-way airport-hotel transfer (by coach) and a mobile SIM card worth SGD 10 (INR 500). Packages are available from SGD 63 (INR 3180) per person onwards.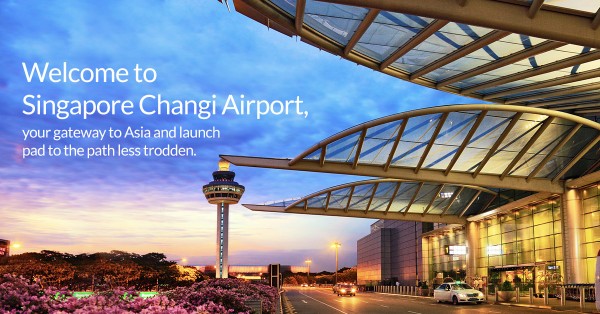 Peh Ke-Wei, Vice President for Passenger Development, CAG said, "We're excited to launch 'Changi Stopovers in Singapore' with strong support from the Singapore Tourism Board. This programme is part of our continued efforts in strengthening offerings at Changi Airport, and to sustain and attract passengers who choose to stop over in Singapore. We are also working with our airline and travel trade partners to offer this stopover programme via their sales channels in the coming months. At Changi, we always aim to present our passengers with the best travelling experience. With Jewel Changi Airport opening its doors next year, its myriad of lifestyle offerings and attractions will also offer an enhanced stopover experience for our passengers."
Jacqueline Ng, Director, Marketing Partnerships & Planning, STB said, "We're pleased to partner Changi Airport Group in the Changi Stopovers programme as it enables us to reach out to a largely untapped audience. Through the offers in the Stopovers programme, we hope more transfer passengers would be convinced to stay in Singapore to explore all that our city and its myriad experiences can offer to make their entire trip even more memorable."
Transfer passengers currently make up about 30% of Changi Airport's total traffic, with passenger movements from Australia and India registering as top contributors to transfer traffic at Changi. India is Changi's sixth largest country market, with the airport handling 4.3 million passenger movements in 2017. Last year, more than 730,000 passengers from India travelled through Changi Airport, onwards to countries including Australia, Indonesia and New Zealand. Singapore is connected to 15 Indian cities including top metros like Mumbai, Delhi, and Chennai, with more than 250 weekly services operated by eight airlines.