Amadeus – the leading provider of advanced technology solutions for the global travel industry – has left its competitors behind by creating the world's first self-service online rebooking feature 'Amadeus Ticket Changer Shopper' for travellers and online travel agents.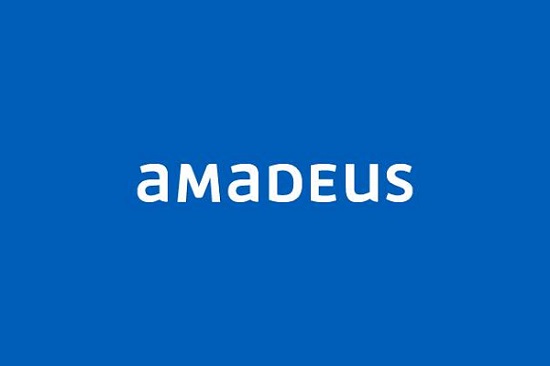 Amadeus Ticket Changer Shopper allows users to go online and rebook their flights for any day and any time. This feature has multiple benefits for travellers and travel agents.
Advantages for travellers:
Through this latest addition to the ATC suite, travellers have the liberty to make changes to all types of tickets and fares. Amadeus Ticket Changer Shopper calculates and displays the fares and tax balance including any penalty fees. It is available online 24/7 on different routes, itineraries and schedules thus assisting travellers to claim the best deals.
Advantages for travel agents:
Amadeus Ticket Changer Shopper will significantly decrease the work pressure of the travel agents as they will have to make lesser number of calls linked to call centres. It will lower the risk of errors and increase customer loyalty and satisfaction for online travel agencies. Also, they will be able to earn more as a result of perceivable increase in flight changes.
Elaborating on the new feature, Rudy Daniello, VP Distribution Product Management for Amadeus, quoted:
"We created ATC Shopper because we know that passengers want to have control of their itinerary and travel agents want to provide their customers with the best possible experience. ATC Shopper is another step forward in the world of personalised travel."
One of the first agencies to test Amadeus's new ATC Shopper functionality was Tickets Travel Network. Viktor Voitsehovskiy, Chief Commercial Officer of the company, stated:
"Up-to-date innovative technologies are extremely important for our business. We strive to use maximum automation of our processes because this allows us to save our agents' and our clients' time, resulting in increased earnings. With the help of ATC Shopper, we automated most of our ticket reissues and returns processes. We are happy to be amongst the lucky few that Amadeus invited to pilot ATC Shopper. So far we've had great feedback from our customers."
Previously, ATC suite featured Amadeus Ticket Changer Reissue, Amadeus Ticket Changer Involuntary and Amadeus Ticket Changer Refund. With the introduction of Amadeus Ticket Changer Shopper, the users will be able to alter their tickets more efficiently.
The following infographic easily sums up the advantages of Amadeus Ticket Changer Shopper: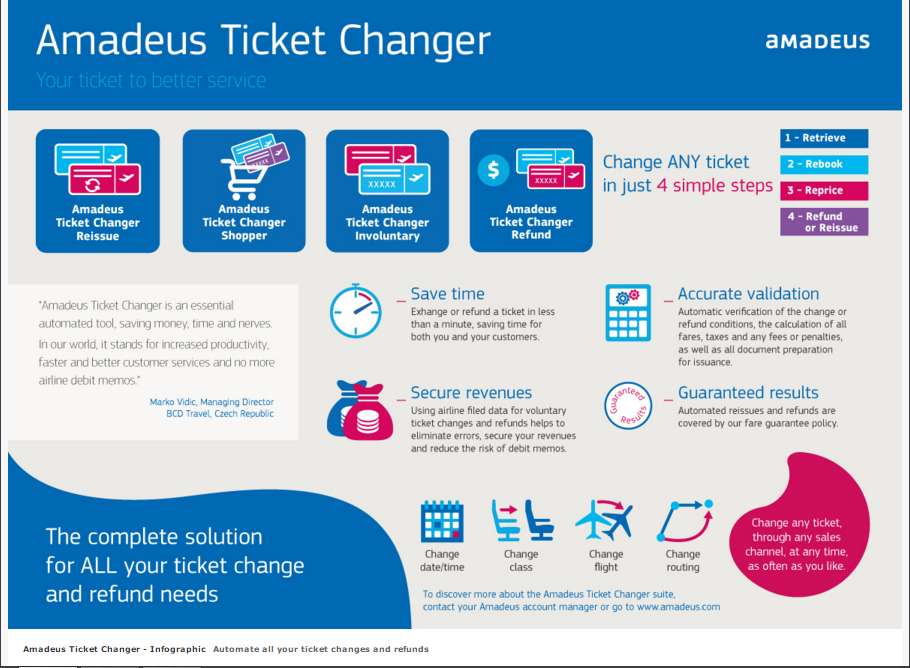 With the launch of ATC Shopper, Amadeus is trying to further simplify and speed up the rebooking process. So the next time your meeting gets rescheduled, don't wait on hold to change your flight.