The sprawling apps and innovative technologies in the travel and tourism sector are inexhaustible as we breathe. The whole industry has put itself on its toes to bring the best of the best services to the travellers and the whole fraternity that comes with it. One such effort is brought to us by Tineri. The Thailand-based app works to get the tour operators, travel agents, and other travel providers to replace paper/PDF itinerary documents with an interactive mobile app.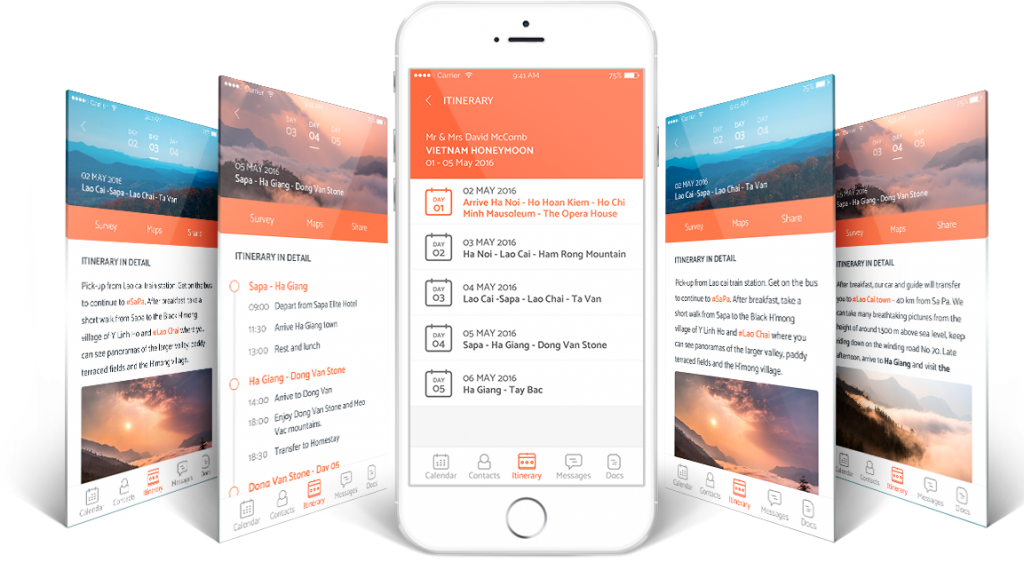 The app includes in-depth and in-brief itineraries with pop-up destination information on guides and hotel, messaging communication between head office, guides and travellers (text, email, voice, video, and chat), document storage, daily instant feedback satisfaction surveys, and a simple-to-use CMS for the tour operators that can import itineraries from Word or Excel formats.
Back in 2014, when the founder, Tim Russell was invited to join a Bangkok food tour organised by Taste of Thailand, a small food travel start-up run by his friend Jacob Holder, he noticed that the participants were nudging away their printed PDFs itineraries, following Google Maps, sharing their experiences on Twitter/ Facebook/Instagram and this way spending their most of the tour on the phone. This is where he decided that it would make more sense if the whole itinerary was in a mobile format.
Interactive mobile apps occupy our attention span and thinking of an alternative where itinerary would feature as the mobile app itself was a catchy feature. It allows tour operators, both big and small to convert their itinerary into interactive mobile apps which contained supplementary destination information; in form of communication module, surveys feedback, contact directory, document storage, social sharing and much more.
Their initial target market is tour operators, DMCs and travel agents with the initial focus on Asia. They began with the beta testing with three carefully selected partners; including a popular inbound luxury tour operator Trail of Indochina. They aim to target a sizeable pipeline of tour operators when the app launches this month and some leading providers of back-office tour operator solutions about integration and distribution.
The app has some competition from the Stateside but they are presently the only mobile itinerary/travel assistant provider in Asia. The founders are looking to raise funds as yet particularly seed capital to help onboard clients and develop new versions of the solution. This would be to develop versions of Tineri for corporate/ incentive travel, academic/educational travel, and medical/wellness tourism as well to continue developing and evolving the tour operator version.
Check more of them on their website at www.tineriapp.com