On-demand taxi hailing services in India are catching up well despite the roadblocks they are facing along the way. Every now and then we find ourselves using apps like Ola cabs, TaxiForSure and Uber. People already have their favourites but at times they are left navigating between different apps to book a cab due to non-availability. With so many options available to us, it is usually not a very smooth experience.
We recently came across a startup called OyeTaxi which seems to fix this problem. OyeTaxi is aggregating the cab providers in one place. So you don't have to switch between multiple apps on the go to check which one is available or which one will arrive early. It also gives you other details as like the fares (including surge prices) and ETA.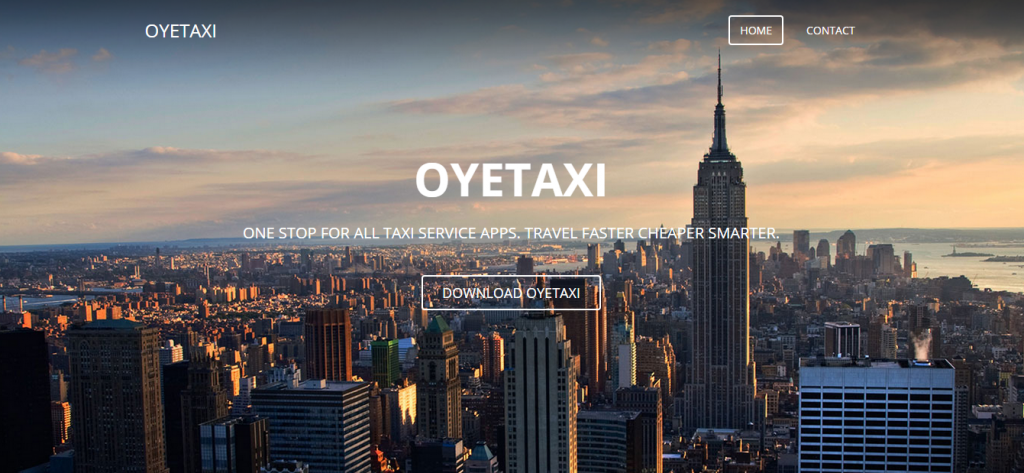 OyeTaxi was started in July 2015 by a bunch of 4 individuals with years of experience in the internet domain. Vipul, Anuj and Nitesh come from top engineering institutes while the fourth team member, Karan is pursuing his MBA from ISB Hyderabad.
We tried the OyeTaxi app for over a week and it surely scores well in terms of usability. As soon as you launch the app, it picks your location in no time and lists down all the available options. By default the options are listed according to the cab providers but you can choose to list them according to the estimated time of arrival. At this moment you can see Ola cabs, Uber, TaxiForSure and Meru cabs listed on OyeTaxi but we have been told by Vipul that they are in talks with more players in this space to get them on-board. You can directly book an Ola through the OyeTaxi app while for others you are directed to their respective app to book. The UI of the app isn't something you can call amazing but it is neat and functional.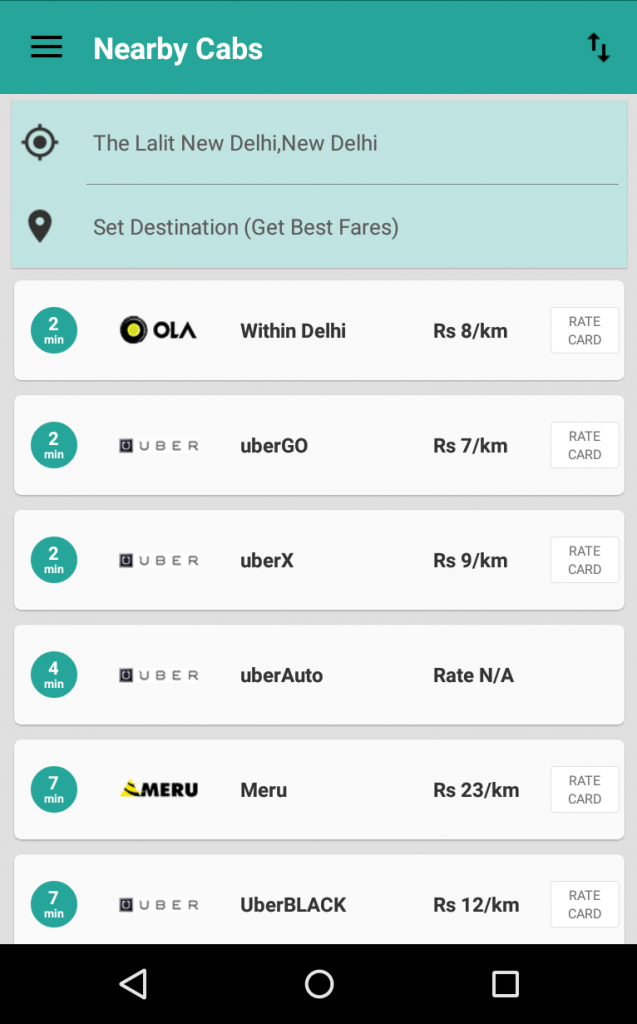 At this point the startup is targeting to expand its user base rather than focussing on commissions. It is also working to get other operators on-board and offer direct booking on the app itself similar to Ola to offer a seamless experience. Going forward OyeTaxi plans to add options like car-pooling and outstation cabs on the platform.
There are few other apps already available on the Play store that aggregate the cab services on a single platform. However Vipul pointed out that OyeTaxi offers real-time updates on fares including surge prices which isn't available with any of the competitors.
The OyeTaxi app is available only for Android devices right now. You can download it here.
TravHQ Take
With rising competition among on-demand cab apps in India, OyeTaxi seems to be a good fit for all consumers looking for instant cabs. While aggregation of all operators is critical, the problem that most commuters in India face with on-demand taxi apps is failed repeated requests. If OyeTaxi can ensure fast experience and take a tip or two from GrabTaxi's success, who knows, we might just have a metasearch for Taxis