The moment I stepped out of my cab at Qutub Minar, I was approached by 4 different tour guides. Each one of them claiming to offer in depth tour of the monument. But then how do I know that they won't shrink centuries of history into 10 lines? From my past experiences, I have learned that some of them like to exaggerate the facts or prefer to take me shopping instead. I am not trying to paint a wrong picture of the tour guides here but then there is a risk that you might end up with a bad guide and you absolutely don't want that while visiting a tourist attraction for the very first time.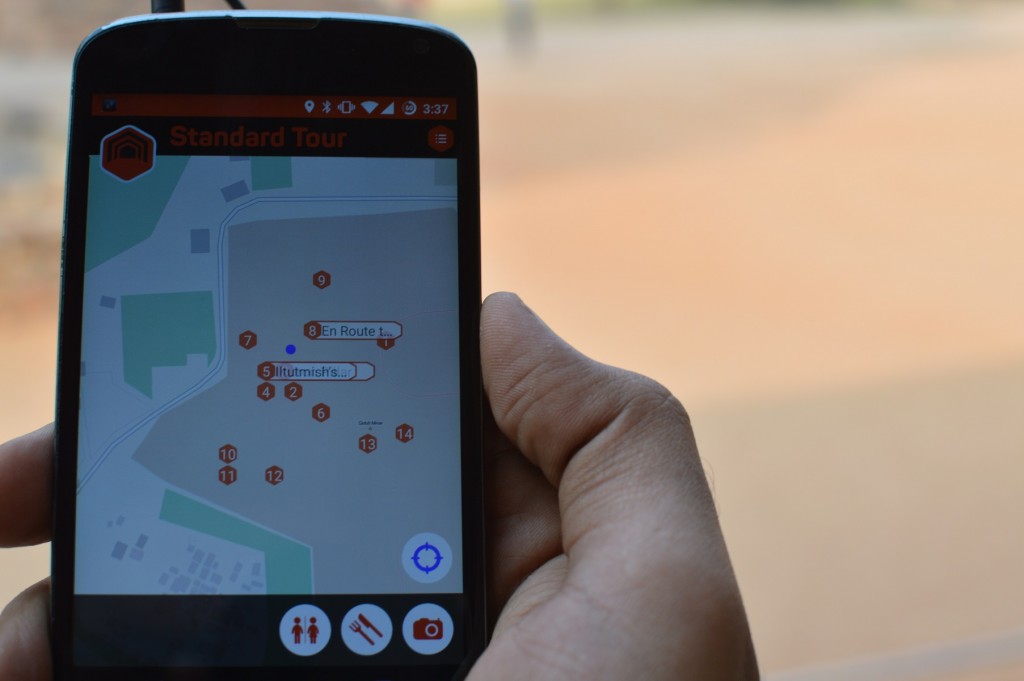 We were introduced to CaptivaTour app, an audio guide that you can use when you visit some of these iconic monuments. While most other apps that offer similar services rely on just the audio, the CaptivaTour app offer lot more than just an emotionless sound reading facts to you. At this point they have got Android and iOS apps for Taj Mahal, Qutub Minar, Humayun's Tomb and Red Fort. Yesterday we visited Qutub Minar to try the app and here is what we have to say about it:
The app
The Qutub Minar tour app has a neat, no nonsense interface. Apart from the tours, it offers timings & ticket costs, offline city maps and history related to monument. The information came handy as I was planning to carry a tripod for photography but, thanks to the app, I learned in advance that they don't allow tripods.
The large Start Tour button gets the central spot and it takes you to multiple tour options. Depending on the duration of tour, they are termed as Sample Tour, Lite Tour, Standard Tour and Fully Loaded in increasing order of the tour duration. Sample Tour comes predownloaded while other tours can be downloaded depending on the time you are willing to spend there. The tours don't take long to download and can be downloaded even on 2G connections.
The experience
As soon you start the tour, the app asks for permission to turn on GPS. This way it is able to fetch the location as you walk around and allows you to learn about the exact spot you are standing at. Right from the entrance it takes you through the attraction in detail. To complement the audio, text is displayed along with pictures highlighting routes and focus points. This way you can be sure that you are standing in front of Alai Minar or Iron Pillar when you are hearing about it.
In the map view, you can also choose to see restrooms and photography spots. Adding photography spots is a really good idea as these monuments are often crowded and it is hard to find a suitable photography spot.
The audio not only includes facts but also some interesting stories you might not find over the internet. Near the end of every audio, you will find where to head next. You can choose not to follow the suggestion, just walk to the spot you find attractive and know more about it. The pictures further boost the whole experience.
TravHQ Take
While the concept of audio guidebooks isn't new, apps like CaptivaTour improve upon the audio guides as we know them. Even before you reach the monument, you have important information available which might appear insignificant but is of great help to travellers. This audio guide app is definitely more reliable than the guides you will find at any monument and offers more options than the audio guidebooks you can rent there.
If you are visiting any of the four monuments anytime soon, the audio guides by CaptivaTour are really worth a try. You can find the apps here for Android and iOS. For more details, you can head to their website http://captivatour.com for more information.