Over the past two years, Trip Planning has turned out to be one of the favourite segments for travel startups. The process of putting together a trip is long and scattered for most travellers and innovators are working in their ways to simplify the same. Clearly it appears to be a major opportunity and yet, it is termed as one of the worst startup ideas. It is a space mostly dominated by upstarts with different scales with bigger players occasionally looking at the spaces left by their businesses.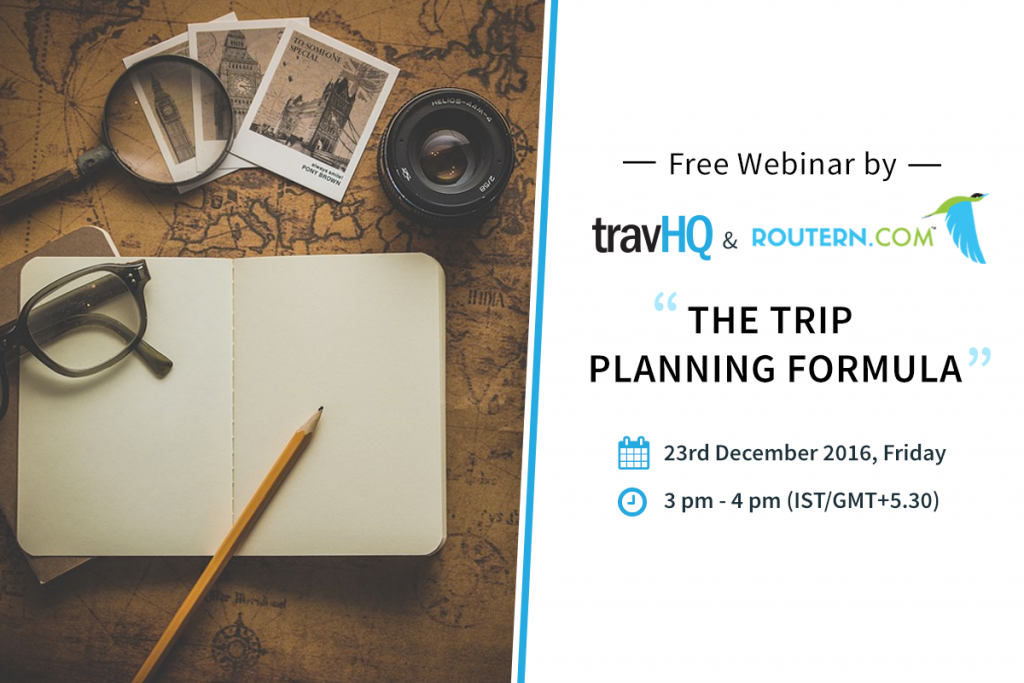 It isn't often easy to tailor the product to how travellers go on about looking for transportation, lodging and activities. There are a lot of variables involved pushing up the challenges for entrepreneurs in this space. In this upcoming webinar, we will talk about these challenges entrepreneurs taking a dive in this segment face. Chandrakant and Chirag from Routern will join us to share their experience and learnings from the journey so far and talk about the opportunities for growth.
Routern is a simple and easy to use platform which gives the user complete freedom while planning a trip without having to jump between multiple pages and websites. It features real time maps for visualisation and offers wide array of options for travellers to choose from.
Speakers
Chandrakant Sharma- He is the collaboration lead in the company who brings together the whole team to a single perspective for succeeding in shared goals. He also caters the clients in end-to-end travel solutions and delighting them. He has hosted international events and corporate conferences for 3 years now. As an avid traveler he goes out for trekking and exploring new places whenever an opportune moment comes.
Chirag Malik- From a culinary arts specialist to a Chief Marketing Officer, Chirag Malik is one of the founding members of Routern.com. His experience ranges from being a gourmet chef having worked with some of the most luxurious hotels of New Delhi to organizing the most swanky events across the city and outside.
Join us for the free webinar on Friday, December 23, 2016 at 03:00 PM IST (9:30 AM GMT). Follow the link below to register for the webinar.