Online travel market is growing and so is the number of brands fighting to grab a share of the already limited attention span of the users. This means that marketers have to play smart and use every trick in the book to maximise what they gain out of their efforts. However, with all the new advertising options rolling in, young travel brands often struggle to meet their marketing goals.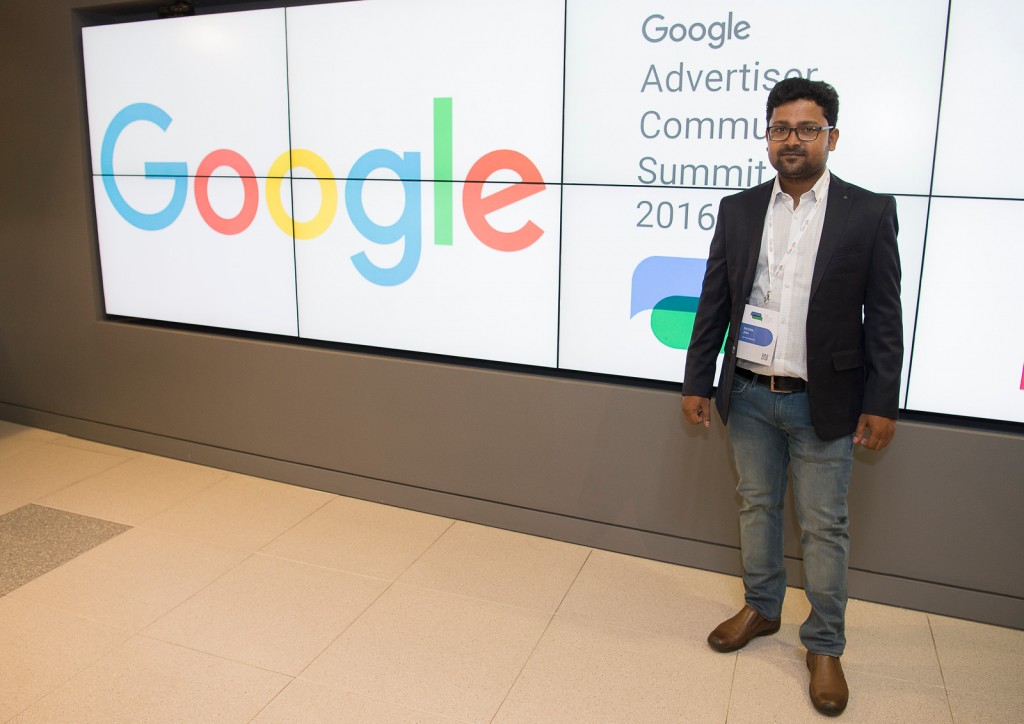 We reached out to Ratan Jha, Top contributor in the Global AdWords Community and an expert digital marketing strategist, with some questions that brands often try to find the answers to. Here is an edited excerpt from the conversation:
Mobile seems to be the focal point of both social platforms and search engines. How do you think brands should adapt to that?
Mobile is definitely the focal point today. Every brand should understand and adapt to it as soon as possible. To me, every passing day is already making brands miss several valuable micro-moments if they are not yet ready for mobile devices.
Google reports it has more people searching from mobiles than from desktops globally and Morgan Stanley Research reveals that the number of mobile phone users have already surpassed the number of desktops users. Further, a recent press release from TRAI says India has over 1033.20 million cell phone subscribers. It has already surpassed USA and has become the second largest country in the world with highest number of cell phone subscribers.
These amazing stats are actually opportunities for the brands who are mobile ready and obstacles for the ones who are turning a deaf ear to this transformation.
If you look at it from a marketer's point of view, these stats are not challenges, on the contrary they are opportunities. Every brand should understand it and get ready for the mobile world as fast as possible.
Coming to your question as to how brands should adapt to this transformation, I have three to things to say –
Take a mobile first approach – Gone are the days when websites used to be designed and developed for desktops first and then a modified version used to be made available for mobile devices. Today, there are more mobile users than desktop users. It means there are more touch-points on these small devices than on the bigger ones. This is the reason brands should work to make the experience better for mobile traffic first.
Be ready for Omni-channel – I have debated this at several occasions. Why are businesses obsessed at optimising only paid ad landing pages for conversions and not usual website pages? Take yourself as a potential customer to a particular service. Do you always click an ad when you intend to buy the service in question? Not really. Based on the commercial intent in your query, you have got the same potential for conversion whether you click the paid ad or organic link on a search engine. Then, why aren't the usual website pages optimised equally for conversions as a paid ad landing pages? Don't you want your organic traffic to convert? Remember, in today's digitally obsessive world, every single channel matters a lot. Leave less exit points and keep on-page or in-app paths to conversions shorter. Every single version of your pages, be it for PPC, organic, social traffic, emails or something else, must be optimised for conversions. Be ready for all channels of traffic, not just one or two.
Offer optimised speed – Having a mobile optimised website that leaves no horizontal scroll and fits to the screen size allowing users to view your products or services without using pinch and zoom is not enough. Speed matters a lot. Your mobile website should ideally load within 3 to 5 seconds. If it takes more than that, the very purpose of having a mobile optimised site is failing.
A few important things to note in this regard are – avoid cheap hosting, use content delivery networks, use loss-lessly compressed images and serve pages from cache.
More importantly, if you are a business that produces good volume of contents, have Accelerated Mobile Page (AMP) implemented. AMP is going to see a lot of buzz in the recent future, and as early adopters you will have the benefits for sure.
In order to improve user experience, Google now offer more detailed results for flight and hotel searches. Do you think this would affect major travel brands in long run? If yes then how should they deal with it?
One cannot bite the hand that feeds it. Travel is one of the industries that create a major part of Google's advertising revenue, and Google knows it well. Having said that, Google flights does not support direct booking of tickets from its own interface (only few are supported). For this reason, it does not pose a bigger threat to any travel brand that's not there in the result.
Further, it's no more confined to selected few. Brands which want to have their listing appear on Google's flight search can contact ITA Software directly. It's important to note that ITA Software was taken over by Google before the launch of Google Flights.
P.S.- Brands wanting to get a competitive edge in organic listings should start embracing Schema.org mark up.
Google has recently added new ad options like sponsored listings for local businesses in Google Maps while Facebook expanded Dynamic ads for travel. How can the brands leverage these additions?
These new ad types and features are actually opening up more avenues for brands to extend their reach to. But ironically, not many brands are able to make the most of features that involves technicalities.
For instance, Google AdWords Dynamic ads have already been available for several specific industries including retail and travel, but only retail/ecommerce sites are using it the most. The reason is obviously – technical challenge. The same applies to Facebook's Dynamic Travel ads as well. It integrates through Facebook's marketing API. So obviously, it does have technical challenges. Setting up ads for Google map is considerably easier as it depends on location extension itself.
If you ask for my two cents on these new ad types, I would say that they have got the potential and brands, specifically hotels or restaurants chains must use them.
How different is travel industries ad CTR compared to PPC campaigns across other industries. In addition, can you comment on an average lead cost for travel brands such as OTAs?
CTR is one metric that can be significantly different from business to business in the same industry and from campaign to campaign for the same business in question. There are several factors that affect Click Through Rates.
However, if you are asking about an industry benchmark, it is between 2.1% to 2.5% for Search Network and 0.4 to 0.55 for Display Network. WordStream reports 2.18% for Search and 0.47% for Display Network based on its own data.
Talking about lead costs, a benchmark can be deemed around Rs600 to Rs1000 for online travel agencies that target offshore audiences and sell travel packages.
For small travel agencies, there is always debate that CPM (Display Advertising) doesn't contribute to lead generation. Your views on that?
Display Network is more complex than the search network and for this reason it needs more strategic approach. Advertisers need to invest time, efforts and obviously money to make display network campaigns work to their benefits. I can tell you one thing, once you have got the display campaigns optimised properly, it can bring much more conversions than the search network, and that too at a lower cost.
There are way too many targeting options available for display network, but most of the businesses stay confined to contextual targeting only. This is one of the ailing points.
Some of the targeting options that are less experimented but more likely to work better for travel industry are – managed placements, in-market segments and custom affinity audiences. Ads in Gmail with keywords targeted to competitors, popular brands and domain names work well for travel industry. Further, ads targeted to customer email match audience and even to its similar/lookalike audience that platforms like AdWords and Facebook build based on their contextual engines and users' browsing behaviours are known to work better. And finally, demography targeting is one key aspect that a travel brand must not ignore.
What are some platforms apart from Google and the popular social media services, that you think travel brands should explore to find new customers?
StumbleUpon Paid Discovery, Reddit Ads, Pinterest Promoted Pins, are Twitter Ad with Cards are some of the potential advertising options for travel industry other than Google and Facebook.
What are some tips that you would like to share for travel brands, especially the young start-ups, to maximise the returns on their online ad spends?
Travel is one of the industries where conversion path length is longer in general. People usually take time before making their final decisions. This is where remarketing becomes very important. Ironically, remarketing is not being used effectively by majority of the small to mid-sized travel companies.
A travel business must not avoid remarketing campaigns. Not just usual remarketing campaigns on Google display network and Facebook, but some of the advanced strategies like cross channel remarketing, dynamic remarketing, remarketing on search ads, remarketing to customer match and similar/look-alike audiences help being available right in front of the potential customers in their moments of decisions.
An analysis on AdWords Time Lag report gives valuable insights about how long your potential customers are taking to convert and how many interactions they are having before making their decisions. It gives you detailed insights on your online sales cycle which helps formulate strategies and make informed decisions.
Other than paid search marketing, embracing blogging and inbound marketing combined with email marketing and active presence of social media channels are some of the proven and cost effective methods of establishing a competitive edge today.
Ratan Jha helps multiple brands, startups and established ones, to formulate strategies and grow their online presence. You can follow him on Twitter @RatanJha where he frequently keeps sharing useful digital marketing tips and insights.