Great news for our followers from Delhi/NCR! Leading Aviation travel blogger and our industry partner, Ajay Awtaney from Live from a Lounge is conducting an exclusive workshop on earning airline miles. LiveFromALounge is India's premier frequent travel community bringing together India's savviest travellers for never before experiences.
In this 4.5-hour workshop, oriented towards beginners and intermediate level miles and points earners, he will work with participants on the following lines:
Miles & Points Concepts
Airlines: How to Earn those Miles and How to Burn those Miles to get on the pointy edge of the plane
Hotels: Why being loyal helps you, and how to maximise your hotel loyalty benefits
Credit Cards: Learn how to generate miles and points on your everyday purchases, and what works best for your spends.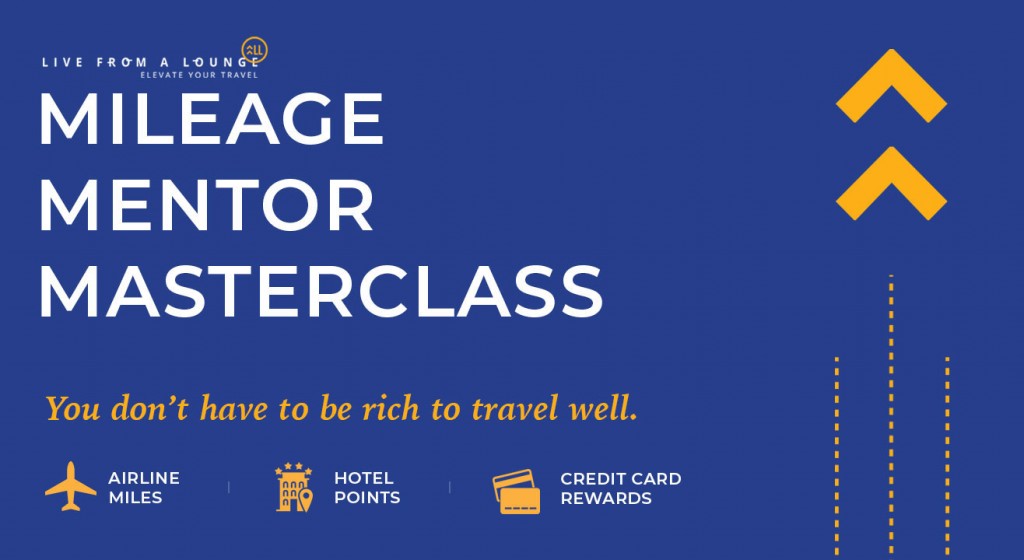 The workshop is primarily targeted towards the Delhi/NCR community and will be organized on March 16, 2019, at Avanta, Worldmark 2, Aerocity, Delhi. For more details, please visit here.