While going through our twitter feed in the morning, we spotted this Tweet by Sharell Cook, a Mumbai based travel content specialist who writes for Tripsavvy. Her tweet clearly states copyright violation of her image by a twitter handle called @bengaltourism. The account has garnered over 25,000 followers on Twitter.
While the twitter handle looks like a state tourism board account it actually belongs to a state tour agency. The company in question had used one of her images, without her permission on the cover page of their Facebook account. Moreover, the image used represents Odisha instead of Bengal.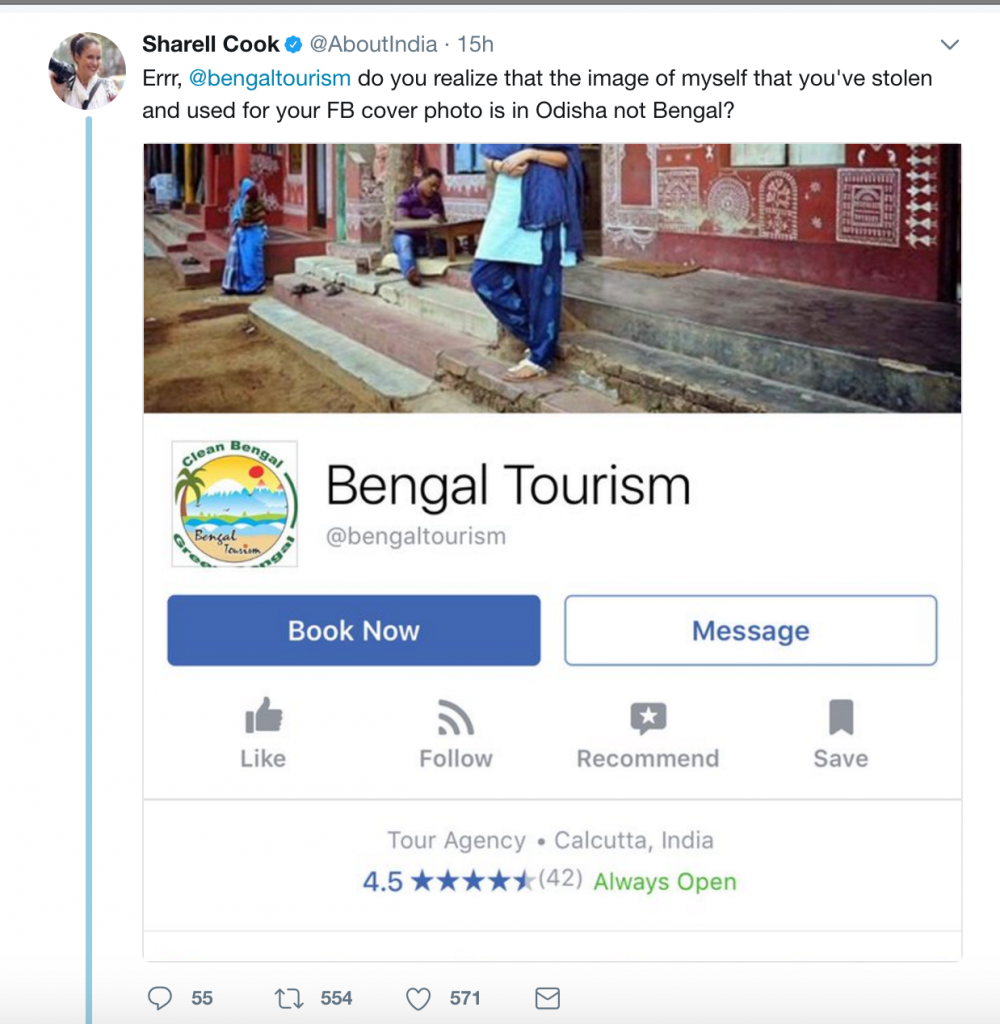 When we researched further, we found out that the Twitter bio of the Tour agency is extremely misleading. The company tricks you into believing that it is the official Twitter account of Department of Tourism, West Bengal.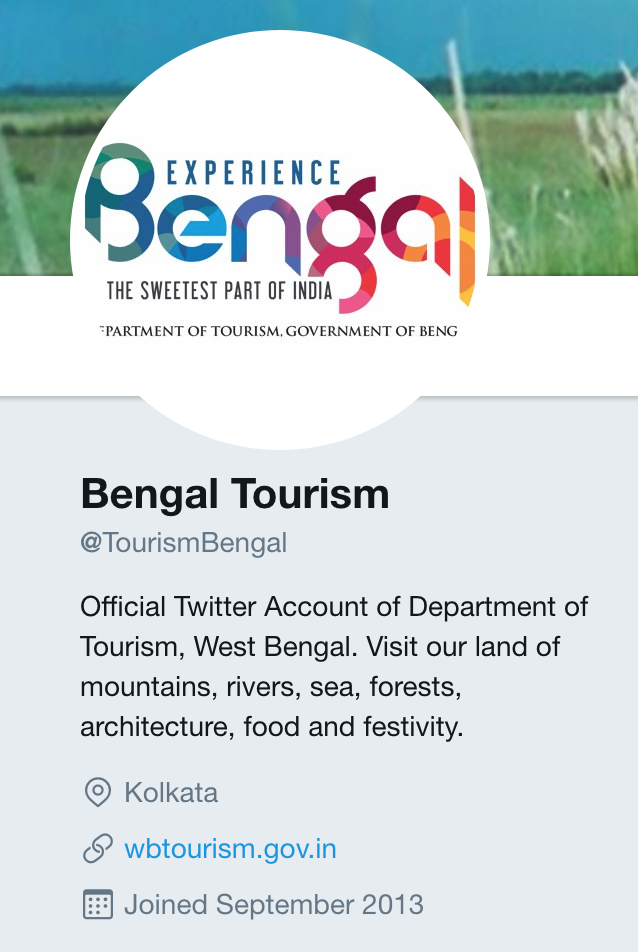 When Sharell did question them about image theft, the operator's response was quite ridiculous and hilarious.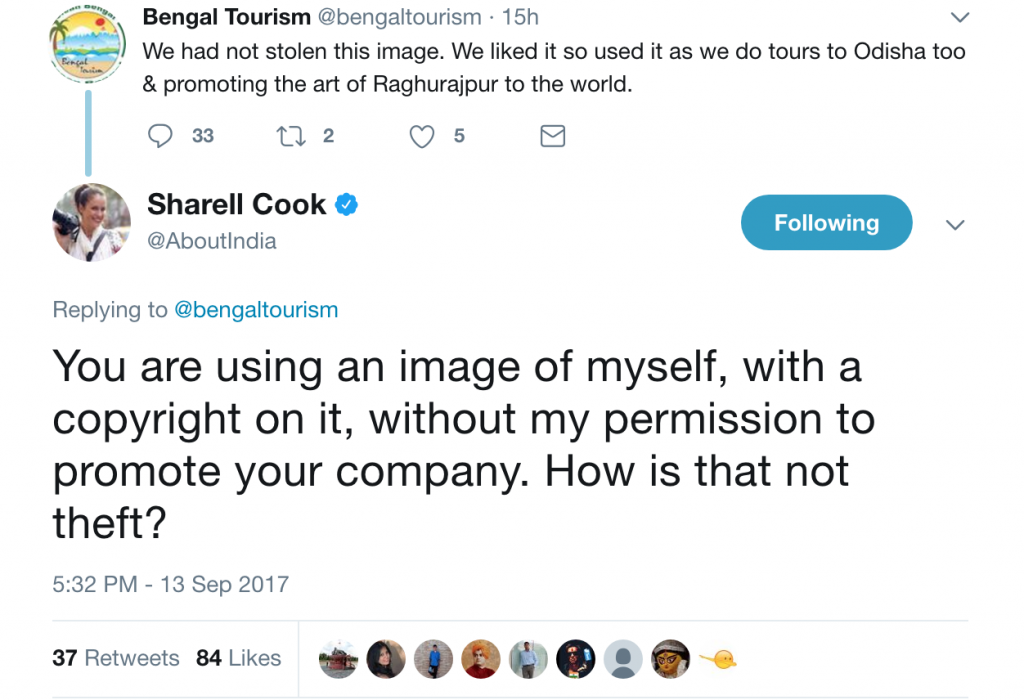 The audacity with which the company argued with Sharell and other twitter users shows absolute lack of knowledge with respect to social-media image copyright laws in India.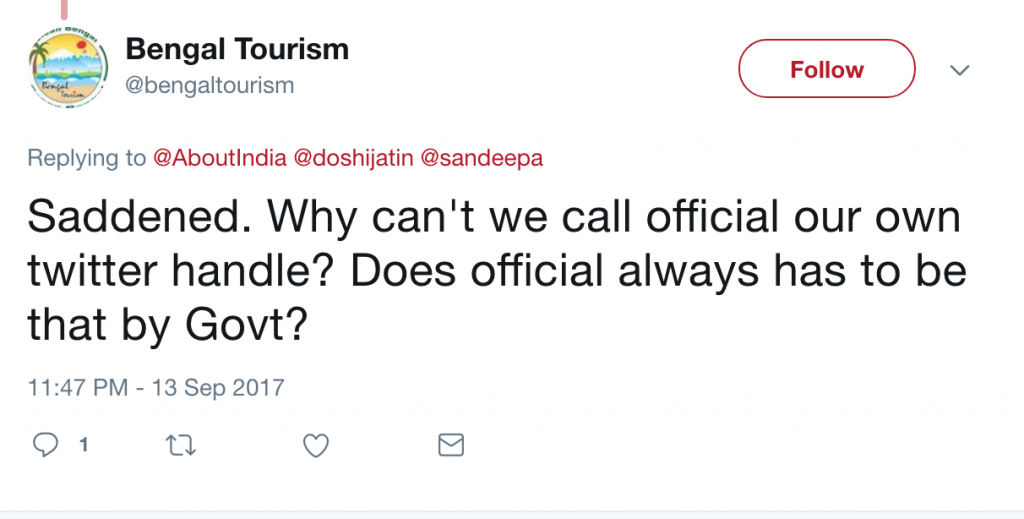 This is just one of the many incidents that has gone viral due to the influence of Sharell Cook on Twitter. The truth is many tour operators are very ignorant with social media guidelines for content and image usage.
At TravHQ, we've been conducting focused training programs from independent travel & tour operators on digital marketing usage as well as content/image copyrights. The ecosystem requires grass-root skill development workshops on digital strategy for these travel agents which will inturn have a direct impact on India's travel-industry.