Mihuru Pvt. Ltd, a startup that gives micro-loans for air travel through its online platform, has raised seed money worth $150,000 (INR 99.3 lakh) in its first round of external funding that saw participation from entrepreneurs and high-net worth individuals. The company, however, did not name its investors.
According to reports, the funds will be used to enrich the product by building a 360-degree travel fintech platform with multiple credit touch points across the travel journey, thereby addressing the unmet needs of travellers for credit and providing them the ability to split payment for their entire travel across months and different payment methods.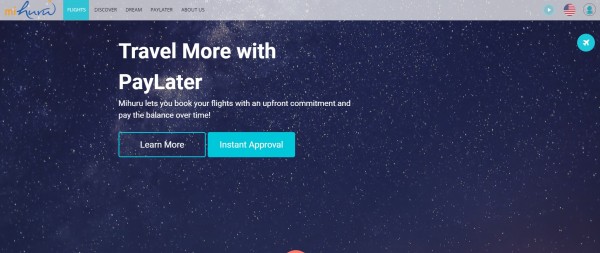 The Mumbai-based startup offers an easy and convenient way for travellers to pay for their flight tickets in EMIs, without needing a credit card or credit scores. Mihuru, which means 'My Freedom', aims to help Indians, especially the generation of millennial travellers, travel more often and more freely, without worrying about large upfront costs associated with flight tickets. Helmed by Shruti Mehrotra and her co-founder and advisor, Jonathan Nunez Gonzalez, Mihuru is the first company in India to enable travellers to book their flights with a deposit of just around 20% upfront and pay the balance in installments before they fly.
Mihuru targets young Indians who don't have access to traditional credit scores or have caps on their credit cards. The startup evaluates potential customers' digital footprints and does a psycholinguistic assessment before approving credit to them through an online process that it says takes less than five minutes.