A new solution from SiteMinder will now allow property management systems and makers of apps for the hotel industry to simplify and expedite the sharing of data between their systems.
One of the most notorious barriers to hotel technology innovation is being tackled by the hotel industry's cloud platform, with the launch of SiteMinder Exchange. This is a powerfully-simple solution that solves the connectivity problem for hotel property management systems (PMSs) and hotel applications everywhere.
Enabling a seamless transfer of hotel data between PMSs and applications, SiteMinder Exchange will provide much-needed relief for creators of hotel technology who have long considered connectivity to be the single-most crippling challenge for the industry to date.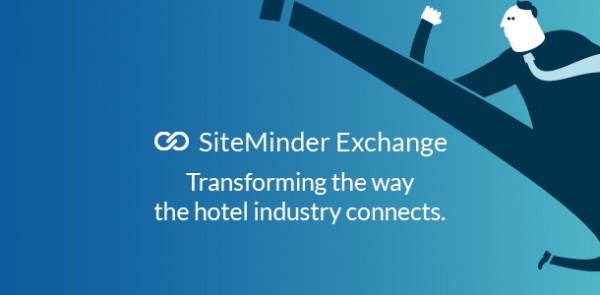 Running in parallel with the Software-as-a-Service (SaaS) business model, SiteMinder Exchange is founded on a paradigm of Data-as-a-Service (DaaS) – or, data on demand. Hotel applications pay no upfront cost to be integrated; instead, they subscribe to a low monthly fee for each hotel property that chooses to have that application connected to their PMS. The solution is free for PMSs and hotels.
Hospitality marketing cloud leader Cendyn is among SiteMinder Exchange's early adopters. Speaking on the benefits for hotel users of Cendyn's application, president and founder Charles Deyo says they come down to savings in cost and time, personalization and speed-to-market. SiteMinder Exchange is launching with about 10 PMSs and seven apps currently in the system.
SiteMinder's other products include The Channel Manager, an online distribution platform; TheBookingButton, a wholly-branded booking engine for direct bookings via the web, mobile or social; Canvas, the intelligent website creator for independent hoteliers; Prophet, the real-time market intelligence solution that takes the guesswork out of pricing rooms; and GDS by SiteMinder, a single-point of entry to a six-figure network of travel agents and the world's major global distribution systems. With more than 30,000 hotel customers and 600 of the industry's connectivity providers as their partners, SiteMinder has presence in more than 160 countries on six continents.