Officially launched in August 2017, team travel startup Lucid Travel wants to facilitate easier travel for teams from a booking and management standpoint. We spoke to the co-founders Ben and Nick and asked them to share with us the story of Lucid Travel. Here is what they had to say:
Purpose of existence:
We exist for 3 reasons: to help teams/organizations find the lowest prices in the travel market by consolidating rates from all the top travel sites and direct rates, helping teams fundraise by giving up to 7% cash back every time they make a booking, and making it easy to manage team travel by providing a platform that allows multiple members to access receipts/itineraries.
The founding team (Ben Knosby, Nick Karagiannis, and Troy Miller) all graduated from NC State University and received a BS in Chemical Engineering. Prior to Lucid Travel, were were tinkering around with ideas and testing markets such as College Spring Break, and Fraternity/Sorority Travel services. Throughout college we were involved in team sports, and organizational leadership. We found that finding, booking and managing travel services for teams and organizations to be a common pain point and wanted to create a new, easier and cheaper way to do it. We conducted market research at over 100 university club sports programs and found this to be a common problem for both teams and university staff. Based on that research, we developed a product to solve all the problems discovered during that study and officially launched in August 2017 at ~10 university club sports departments. Since then, we have scaled to over 30 university club sports departments and plan on expanding to 100 by the end of 2018.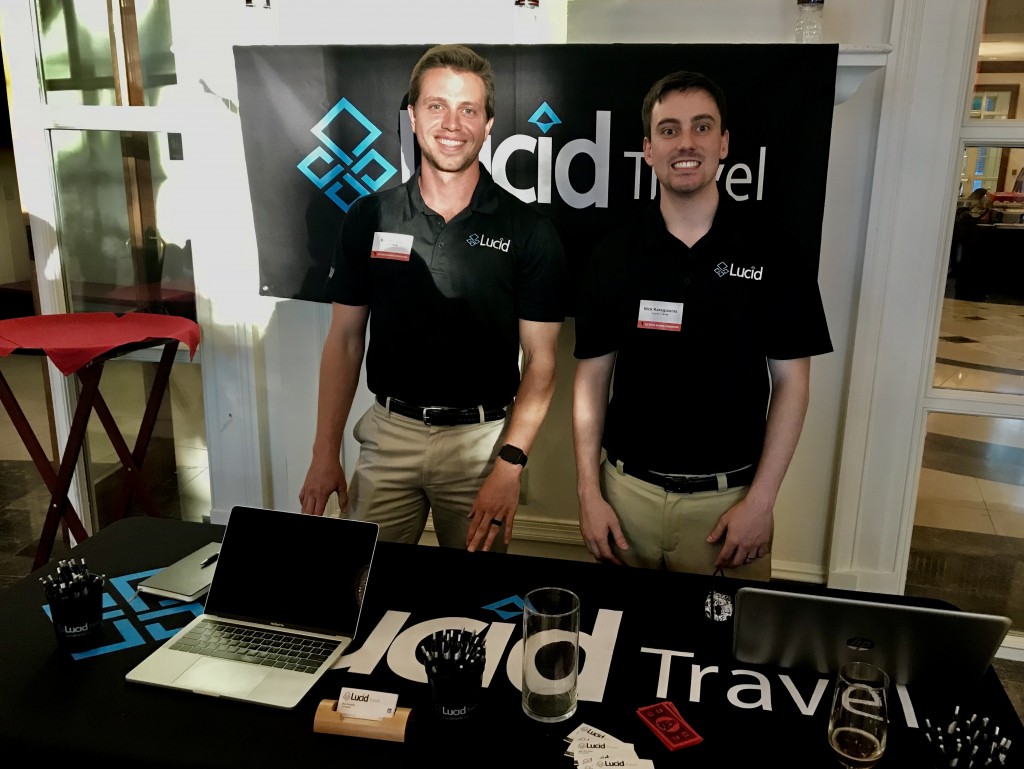 About Funding
We have been 100% bootstrapped since our start. All of the initial capital was raised from the founding team. With our initial funding we made an MVP that proved to show interest in our target market. Since then, we have brought on a partner, HotelPlanner to give us some funding to build a sales and technical team to bring Lucid to the next level. HotelPlanner is the global leader in group travel and currently give us a monthly stipend that is not debt or equity financing. Equity is still 100% owned by the founding team.
Thoughts and opportunities in the travel startup ecosystem
The travel startup ecosystem is vibrant and can be extremely competitive. The key to building a great product and market is to focus on a particular niche that is under-severed and overlooked by competitors. Also, we believe that delighting our customers is the best strategy to building a strong and sustainable business.
Plans to Scale
Our primary market is college club sports teams. We plan on scaling from 30 university club sports departments to 100 club sports departments by the end of 2018. To do this we have hired a 4 person business development team, a marketing director and administrative staff. We are also testing new markets like small business travel management, youth sports teams and sports tournament directors. We will explore raising a seed round in late 2018 if our initial scaling efforts and unit economics work out as planned and already have lead investors identified.